We are ready for the challenge
to remain a club of choice after Covid
To you, our members, thank you!
After last week's plea to members to please maintain their subscriptions and monthly debit orders we were inundated by members offering to even pay their subscriptions earlier in order to help during this pandemic situation. It yet again confirmed that we have a fantastic group of members that will always try to help wherever they can. I cannot tell you how proud this makes me and my team here at Paarl Golf Club.
Through the many discussions it was also clear that members would like to know how we plan to get through this financially and what we were predicting will be the financial situation come end July 2021.
Apart from revisiting our proposed budget for 2020/21 financial year through various scenarios and assumptions, we also had a hard look at all our expenses and managed to trim our expenses by a planned 32%. It meant that a number of service providers were stopped which at the end would result in our team here at PGC would just need to do more to make ends meet. As a further saving, we opted to pay our non-working personnel 50% of their salary and not go for the "no work, no pay" principle that is being applied at most of the golf courses in the country, but widely in the business world as well. We managed to give our personnel 50% of their salary for May 2020 and also plan to do the same in June 2020. This is possible due to the fact that we have been successful with our TERS application for April and plan to do the same for May and June.
Through the TERS top-up, most of the non-working personnel will get close to their full salary for the months of May and June. Should the government extend the TERS process to July, we will follow the same rule. Further to this we also did not budget for 13th cheques/bonusses, as well as no increase in salary. Some of our bigger service providers were also asked to trim their accounts with certain percentages. Servest came to the table and offered us a 30% discount on the administration fee as well as to optimize their expenses on the maintenance budget of the course. From where we would have ended up with a negative bank balance, we managed to change that dire situation to end with a positive bank balance by end July 2021.
A word of caution however. The current projection is based on assumptions made in a very unstable world. Should any of them prove to be off the mark, things may change for the worse very quickly. Therefore, it is imperative for our club members to maintain their financial support of the club. "Now is the time to be loyal!"
Our thanks go out to our board who supported us all the way through this process of finalizing a budget that we can work with. As time goes on and more information becomes available we will obviously review the budget regularly to ensure that we succeed in our aim to have at least three months of operational funds remaining in our bank account by the end of the financial year.
Just a word of thanks yet again to our volunteer team maintaining the golf course in a magnificent condition. Members would be surprised when they get to play again to see what transpired during the Covid weeks. A special word of thanks must go out to Sheila Moss for giving each volunteer a pizza of their choice at the Golfing Goat as a gesture of thanks. The team appreciated that tremendously. Talking about Golfing Goat, a big thanks must also go out to them who keep the volunteer team "steamed up" with a complimentary coffee to each volunteer on the day they work. Practice those long rough grass shots because that will be very useful playing those first few rounds. I tried to capture these conditions in the following photographs. Enjoy and play them in your minds.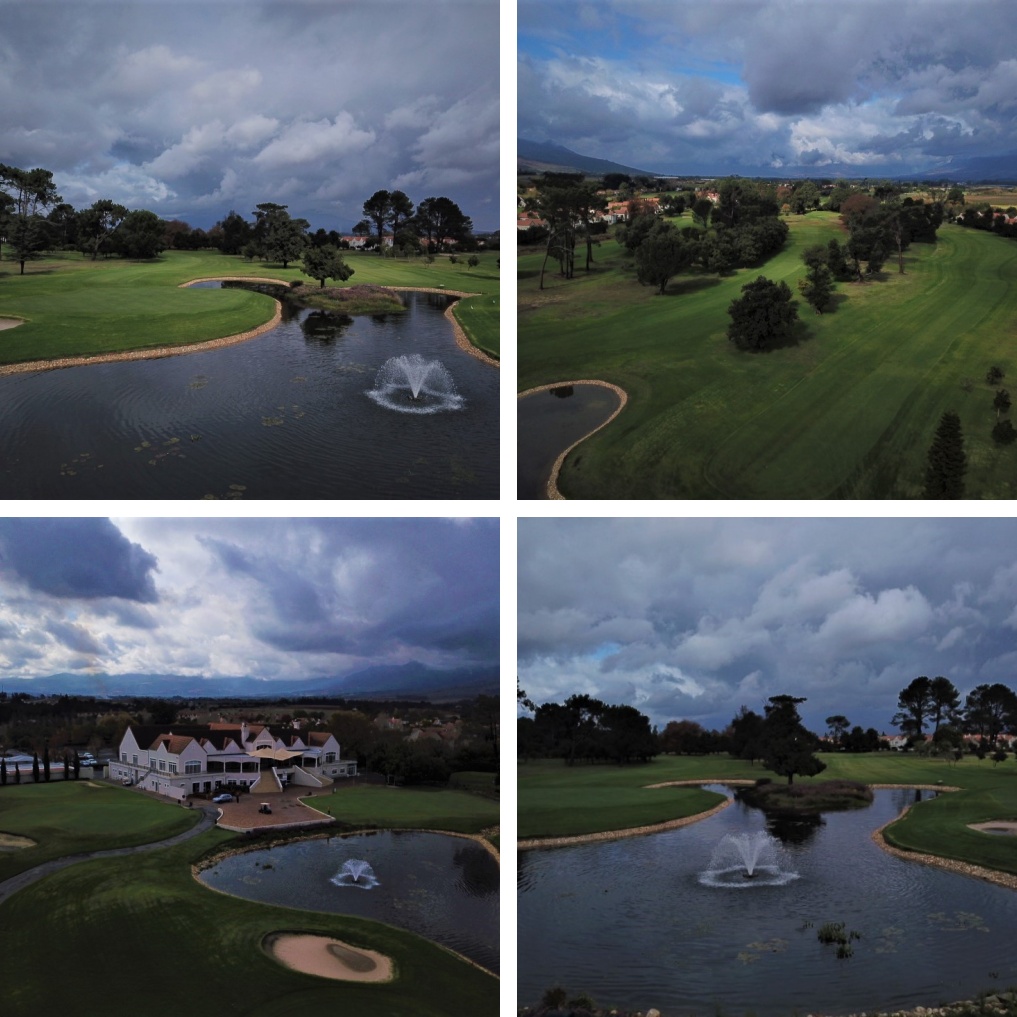 See what is waiting for you when they allow us to play the game we love. The course is looking magnificent and it will be a tough test for you all when we start again
In the meantime, stay positive but more importantly stay healthy.
Covid-19 Disaster Fund feedback
Thank you very much to all those members that helped with payments into the Covid-19 Disaster Fund. We appreciate every cent that is donated. We are planning to pay our caddies this coming Friday for the two weeks ahead should we not get started soon.
A further amount of R26 500 was paid into the Covid-19 Disaster fund leaving us with a balance in the fund of R33 050 that will allow us to pay each caddie R1 000 this coming Friday. Should we not open, we will then still have one "payment" available to the 17 caddies that we have registered with the club.
Should any member wish to further contribute to this fund please feel free to use the following bank account with the reference Covid-19 and your name. We will ensure that full transparency allows anybody insight into the eventual distribution of these funds.
Banking details:
Bank: Nedbank
Branch code: 198765
Account number 1470120097
Reference: Covid-19 and name.
Paarl Golf Club launches Spotlight Social!
Some members might have remembered that I said at the AGM that we are working on a communication app that would change our entire way of communicating to our members as well as to create a one stop shop where every member can have access to the booking app (golfscape), the Handicap Networks App (HNA), two weather forecasting apps, the PGC newsletter, critical golf club documentation and a number of other good information that each golfer could do with. Welcome to Spotlight Social!
We understand that your smart phone is at the center of all your communication, so we have created Spotlight Social to work hand in hand with that in mind.  With Spotlight Social you form communities, chat groups and one-on-one interactions which all enables you to effectively stay connected.
Big groups or organizations made small. With Spotlight Social you can see all your communities within a club or organization on your home screen. Each community is different and you can see the members and follow the various newsfeeds, events calendars, listings and bulletin boards.
Spotlight Social has sophisticated tools that allow you to save posts and view these in a set of filtered feeds and users can like posts and share these to other social media platforms.
Spotlight Social is a free app for users and does not have in-app purchases.
What you can do with Spotlight Social:
• All your activities in one place
Access all your communities and golfing information in one place under the parent club, organization or facility.
• Connect with users in your communities
You will be able to see who belongs to each community you're in and easily communicate with them right within the app.
• Never miss a beat
You now will be able to stay more connected than ever before to your club, facility or organization. See when events are scheduled, enter them or save them for future retrieval
The App is available on your SmartPhone or Tablet so:
• Please click here (if you are on your smart phone) or search for Spotlight Social in your App Store.
•    You can then download the app.
• Create your profile using your [email address] as it is linked to the Paarl Golf Club Community and remember to insert your profile picture.
And that's it – you good to go.
See what we were up to during the lockdown period. Your feedback on the app would also be greatly appreciated. Any suggestions of further enhancements can also be sent to me and I will see how we can incorporate that into the app.
Looking forward communicating with you via our new app. If you have any questions, please don't hesitate to reach out.
| | |
| --- | --- |
|   | |
When will we be allowed to play again?
This is probably the question I am asked most on a daily basis. I wish I could give a definite date but we await the publishing of the new amendments to the Disaster Act in order to see if our proposals to the minister dating back to the 27th of April 2020 was at all incorporated in the new regulations. Nothing was hinted by the President on Sunday night but we hope that the published version would have more restrictions lifted with more detail what should happen. If indeed the Government Gazette gets published today, we will hopefully have an answer on what we could do from the 1st of June 2020. Let us all hope that we will be able to function as a social distancing sport.
Should we get the go ahead later today or tomorrow… please note that there would be some regulations that we as golf club needs to adhere to.  We need to screen each golfer arriving at the club for temperature and should we register a temperature of 38° with any one of our distance temperature gauges we will not be able to allow that player to go any further. The screening will take place at the door of the players entrance. Boschenmeer residents that is also members of the club will have to go through the same procedure so please take that extra walk to get through the "gates". There will be sanitising stations available after you have entered so please make use of them. The toilets have been deep cleaned and will also be sanitised daily. No showers or lockers may be used so please understand that access to that would be restricted.
A further critical point is that you should preferably pay when you book your round as far as possible. We will have credit card facilities ready with the main idea to not exchange any cash between hands. After you have been screened for temperature you can then move through to the golf course where the starter would finally check if you are good to go. They will be able to see if you have paid your fees and should they not get the green light they will ask you to go back and finalise the payment of your round first. Please allow for some time to do that if you don't pay when you do your booking. We have arranged with Golfscape that the booking app and the website will give you the opportunity to pay electronically.
We will notify all the members via SMS and/or e-mail if we will open on Monday as soon as we get the go ahead.
For those of you who would have activated Spotlight Social you would get a notification on your app.
Now let's all hold thumbs for a positive outcome of the lockdown level and allowing golf to be played.
I finally bowled out all our members with this photo of last week. I had no takers on idetifying any of the gentlemen on the photo. I will therefore await any feedback I can get to identify at least some of them.
This week's photograph from the treasure chest is the one below. I sincerely hope that I would receive some feedback on who the gentlemen in the photograph are. Please e-mail me at manager@paarlgc.co.za if you recognise the gentlemen on the photo.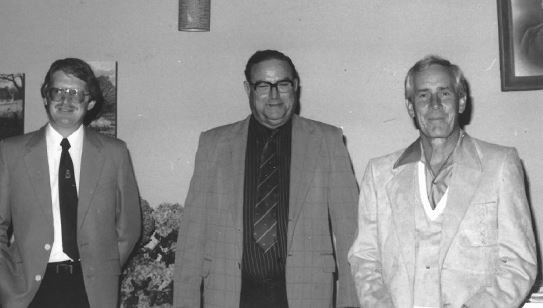 Know your birdies from your eagles
Olive Thrush (Olyflyster)
Description
It can reach a length of 24 cm (9.4 in) and a weight of at least 101 g (3.6 oz). The tail and the upperparts are coloured dull olive brown. The belly is white and the rest of the underparts have an orange hue. The throat is speckled with white spots. It can be found in evergreen forests, parks, and gardens.
The male's song is a mix of fluted, whistled and trilled phrases, which varies geographically. It occasionally mimics other birds
Behaviour, feeding and breeding
The female builds a cup nest, typically 2 to 9 m (6 ft 7 in to 29 ft 6 in) above the ground in a tree or hedge. The 1–3 (usually 2) eggs are incubated solely by the female for 14–15 days to hatching, and the chicks fledge in another 16 days.
Its diet consists of earthworms, insects, snails, fruits, and spiders.
https://paarlgolfclub.co.za/wp-content/uploads/2021/05/Boschenmeer-Golf-Estate-Logo-2021-REPRO-PNG-300x167.png
0
0
admin
https://paarlgolfclub.co.za/wp-content/uploads/2021/05/Boschenmeer-Golf-Estate-Logo-2021-REPRO-PNG-300x167.png
admin
2020-05-28 14:50:45
2020-05-28 14:50:45
To you, our members, thank you