Voting done to help us pick the best photo for the front page of the new 27-hole scorecard
Thank you to all the members that voted for the best photograph to use on our new 27-hole scorecard. Out of 62 votes, photograph number three accumulated the most votes (29) and photograph number one got 21 votes. We therefore have decided to utilize photograph one for the background of the sponsors to please as many members we can. Just a critical correction of where the example of the sample of a 27-hole scorecard of the Nefyn Club in the UK came from. It was actually our captain, Jacques Olivier, who brought it to our offices some months ago. Sorry Steph, I know that you would have brought one as well if you have visited that area. Thanks Jacques for the effort to bring this back all the way from the UK.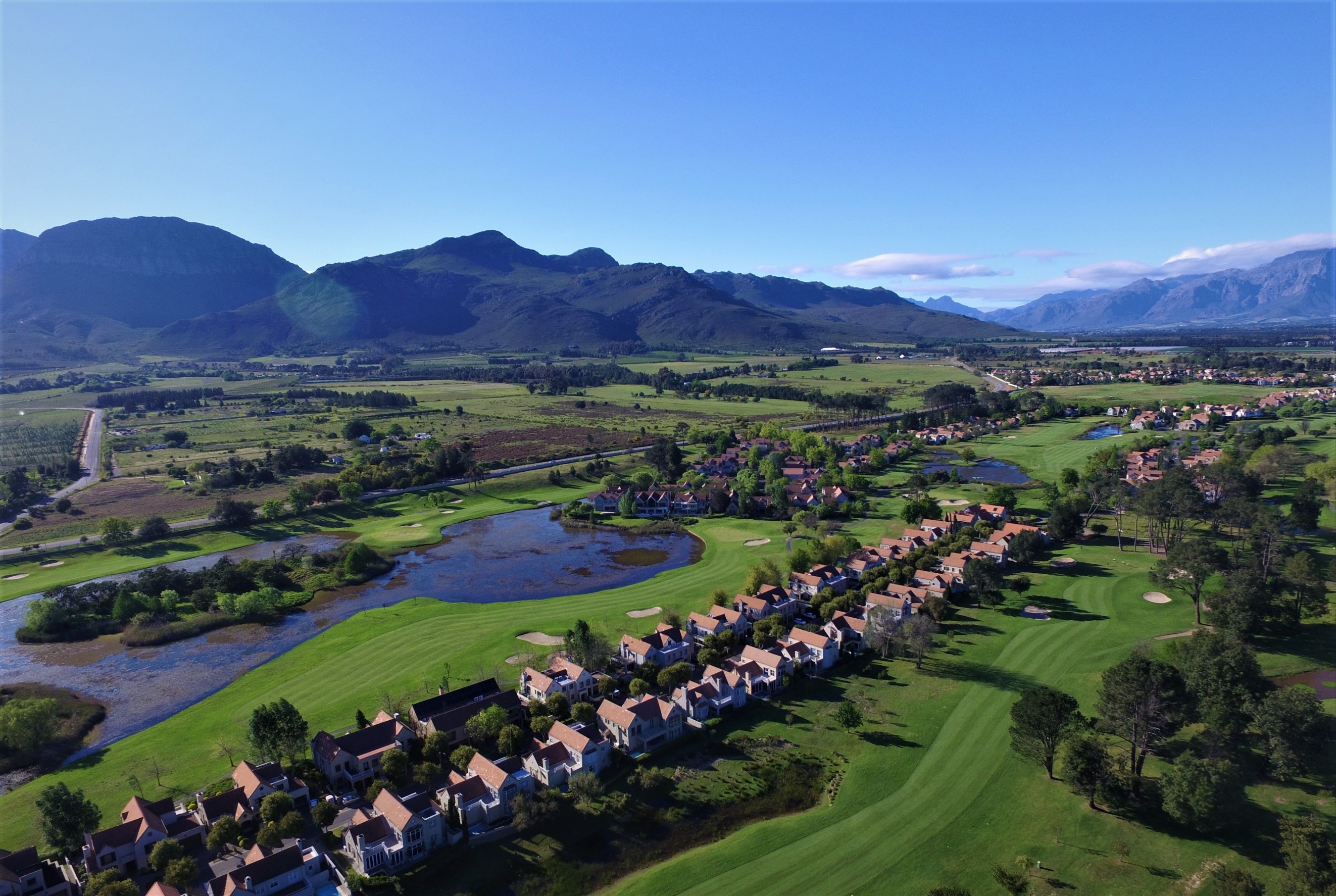 Photo 1 to be used by sponsors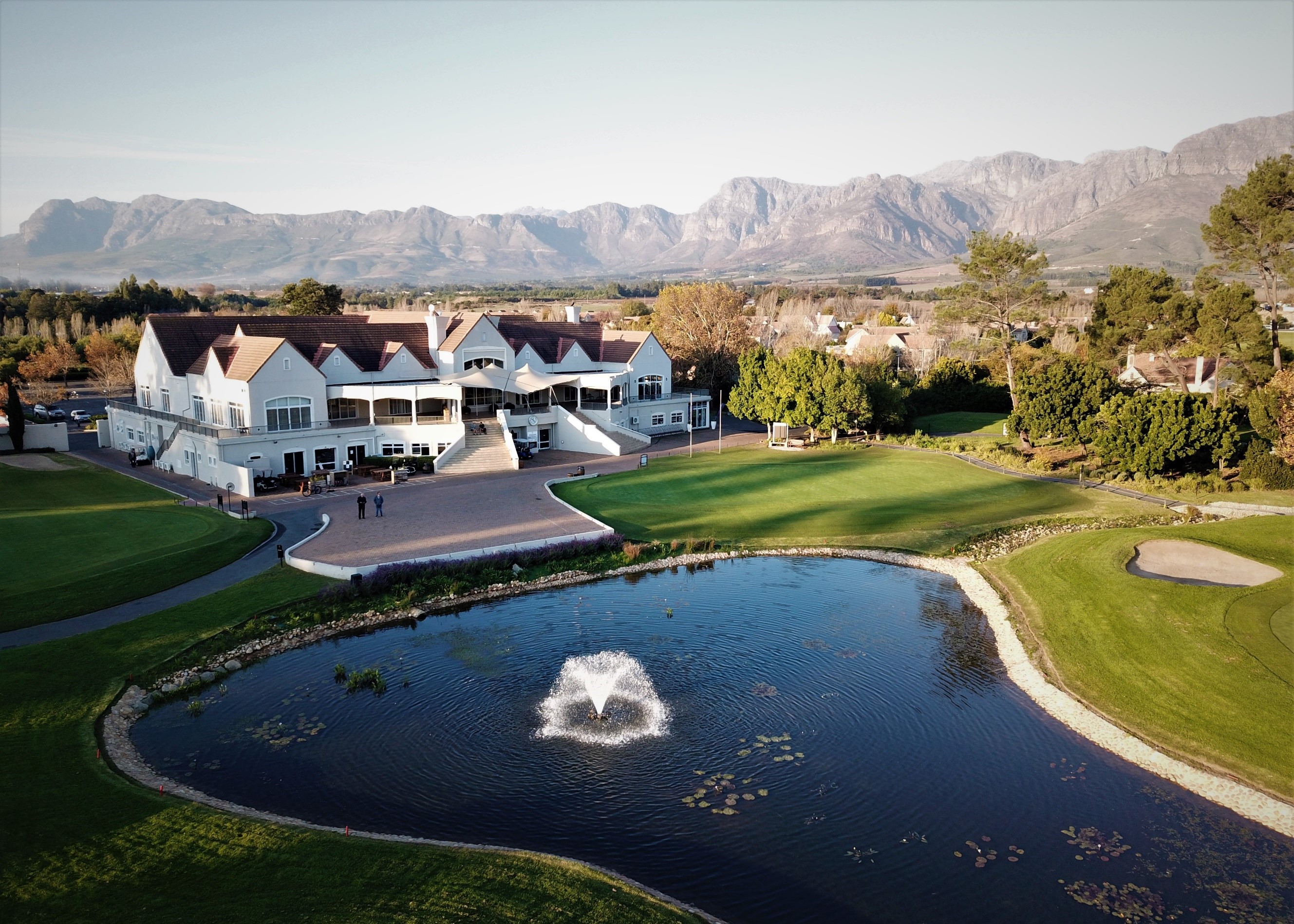 Photo 3 – New front page photo
Club Championships moved to
31st October and 1st of November 2020
It has been a challenging 2020 and efforts to arrange the Club Championships to be done before the aggressive hollowtining that is planned from the 17th of August 2020 created unhappiness with various members. It was therefore decided by the Captains Committee as well as PGC management to rather postpone the championships to ensure that it maintains the status of a championship that it deserves.
The new dates for the 2020/21 Club championships are now set for 31st of October and 1st of November 2020. This will allow the playing of the Club Championships over a two-day period in the format that members of the club have gotten used to by now.
The different divisions, formats and prizes to be played for are explained below:
1. The divisions are as follows for the men based on handicap index:
• A Division: 7.3 and under playing off club (yellow) tees. Prizes for first three positions.
• B Division: 7.4 to 14.9 playing off club (yellow) tees. Prizes for first three positions.
• C Division: 15.0 to 30.2 maximum playing off middle (white) tees. Prizes for first two positions.
• Senior Division: any H.I and over the age of 50 playing off club (yellow) tees. Prizes for first two positions.
• Super Senior Division: any H.I and over the age of 60 playing off forward (blue) tees. Prizes for first three positions.
Please take note of the following:
• A, B and Senior divisions will play 54 holes (27 holes each day) – Stroke play with the best Gross determining the Club Champion.
• C division will play 36 holes (18 holes each day) – Individual Stableford
• Super Senior division will play 36 holes (18 holes each day) – Individual Stableford
2. The divisions are as follows for the ladies based on handicap index:
• A Division: 15.3 and under playing off Red tees. Prizes for first three positions.
• B Division: 15.4 to 24.3 playing off club Red tees. Prizes for first two positions.
• C Division: 24.4 to 36.0 maximum playing off Red tees. Prizes for first two positions.
• Senior Division: any H.I over the age of 50 playing off Red tees. Prizes for first two positions.
Please take note of the following:
• A, B and Senior divisions will play 36 holes (18 holes each day) – Stroke play with the best Gross determining the Club Champion.
• C division will play 36 holes (18 holes each day) – Individual Stableford
We sincerely hope that this change will be for the better and for any inconvenience caused by it we apologise.
Hope to see you all competing in the championships.
Reciprocity during hollowtining
We are 11 days from our aggressive hollowtining project and wanted to give the members who would like to play elsewhere during that period some time to arrange that as well as to have a good variety of courses to choose from. Our thanks go out to the different golf clubs that offered our members these good reciprocity rates. Please support them and also arrange your game as per restrictions.
The following golf courses are available to our members:
Handling of competition scorecards during Covid
Saturday 1st of August 2020 saw us playing our first competition since lockdown started. This was the moment that many members were waiting for and the booking sheet confirmed that. There was some confusion as to how the scoring should be handled to minimize the possibility of too many people handling the scorecard.
Please note that no matter what type of competition format only one scorecard per fourball should he handed in. In this way only one person would touch the scorecard during the round and after the round our scorers can sanitize the cards before they handle them.
Other players in the fourball can still keep their scores but the one person filling in the competition scorecard must be kept up to date of all the scores. It is advisable that the scorecard be verified by the other players in the fourball before it is handed in.
2019/20 Knockout Competition nearing end
The 2019/2020 Knockouts are 4 games from completion after the B-division knockout final was played last Sunday. Congratulations to Willem Pretorius who had to fight 18 holes before he could sink the winning putt against Fred Bowles. It was nice to see the happy smiles and camaraderie after a fierce 18-hole battle. This being the essence of knockout golf.
This weekend sees JP Hugo and Irvin Kellerman in a semi-final match against Tim Hadfield and Mike Hope in the Betterball Knockouts with Alida Kotzee and Ingrid Meter already waiting for the winners of this match to conclude the Finals. In the Mixed Knockouts the semi-finals match between Jacques and Loween Olivier against Willem Pretorius and Alida Kotzee will be played on Wednesday the 12th of August. The winners of this match will face Maria Kirton and Gavin Blignaut in the finals.
The entries for the 2020/2021 season will be sent out shortly and we plan to make this a huge occasion with regular feedback to the Members and a "live scoreboard" of how the different matches went down.
Please support local entrepreneurs
Two local students who had to stop their studies started this delivery concept after they did some shopping for their grandparents. They asked us to please just spread the word of what they are trying to do. Please support them or just spread the word if some of your family might be in need of such a service.
Thank you for your support.
Spotlight Social registration
You might recall that I promised a bottle of wine of the month to the member who activated as the 250th member on Spotlight Social. Congratulations to Linda Meyer who was the lucky 250th member that applied for registration. We are currently on 279 members so please put in some effort to register on the app. Remember number 300 will receive a bottle of wine of the month.



We are now on 279!

How do you stand a chance to win a bottle of the wine?

The App needs to be loaded on to your smart phone or tablet. All you need to do is follow the instructions below:

1. Please click here or search for Spotlight Social in your App Store
2. You then download the app
3. You will be guided to create your profile using your [email address], as it is pre-linked to the Paarl Golf Club
4. Remember to insert your profile picture.

And that's it – you are good to go!
This week we get to know one of our lady committee members Loween Olivier. Thanks, Loween for always being a sport to complete the questionnaire and from our side thanks for what your bubbly personality means to Paarl Golf Club. We wish you many years of happy golfing here in Paarl.
What you should remember when playing golf at PGC during level 3 lockdown
I know this might be boring by now but please realise that we are still under level 3 lockdown rules, which did not change since inception. I see a lot of members and visitors who seem to forget that there are specific rules that we need to adhere to. Various golf courses have been visited by the police over the last three weeks and we don't want Paarl Golf Club to be the reason why golf was stopped in the Western Cape. So please stick to the rules and ensure that everybody can play the game we love.
The four gentlemen of last week has now all been identified. Thanks to Ernie Pauw for letting us know who they are.
FLTR: Derek Hobson, James van Niekerk, Johan Wiid and Dirkie Laubscher/Loubser
Last week's three was quickly identified by Anville van Wyk.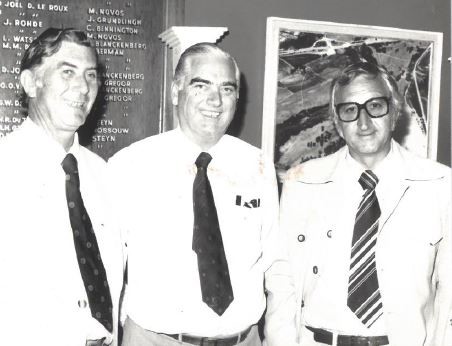 FLTR: Johan Loubser (Captain 1978), Douggie Green (Captain early 70s) and Andy van Wyk (Captain 1988)
The photograph this week from the treasure chest is the one below. I sincerely hope that I would receive some feedback on who the people on the photograph are. Please email me at
manager@paarlgc.co.za
if you recognise the gentlemen in the photo. By now we know the man in the middle is Andy van Wyk. The gentlemen on both sides of him are the challenge.
Know your birdies from your eagles
Black Shouldered Kite (Blouvalk)
Description
The black-winged kite (Elanus caeruleus), also known as the black-shouldered kite, is a small diurnal bird of prey in the family Accipitridae best known for its habit of hovering over open grasslands in the manner of the much smaller kestrels. This kite is distinctive, with long wings; white, grey and black plumage; and owl-like forward-facing eyes with red irises. They are not migratory, but show nomadism in response to weather and food availability. They are well adapted to utilize periodic upsurges in rodent populations and can raise multiple broods in a single year unlike most birds of prey.
This long-winged raptor is predominantly grey or white with black shoulder patches, wing tips and eye stripe. The long falcon-like wings extend beyond the tail when the bird is perched. In flight, the short and square tail is visible and it is not forked as in the typical kites. When perched, often on roadside wires, it often adjusts its wings and jerks its tail up and down as if to balance itself. The sexes are alike in plumage. Their large forward-facing eyes placed under a bony shelf that shades them is distinctive; their velvety plumage and zygodactyl feet are characters shared with owls. They are thought to have been adapted for living in savanna habitats where seasonal rodent population peaks occur. Such food resources are also favoured by the owls. The inner vanes of the feathers have velvety barbules.
Behaviour, feeding and breeding
The black-winged kite breeds at different times of the year across its range. Males establish territories and defend them from competition. Females move into the territories of males. Studies in Africa found that males were more numerous than females. Courtship is noisy and involves chases and once the pair is formed they copulate frequently. The nest is a loose platform of twigs in which 3 or 4 eggs are laid. The female spends more effort in the construction of the nest than the male. The eggs are pale creamy with spots of deep red. Both parents incubate but when the chicks hatch, the male spends more time on foraging for food. Females initially feed the young, sometimes hunting close to the nest but will also receive food from the male. After fledging the young birds continue to be dependent for food on the male parent for about 80 days, initially transferring food at perch and later in the air. Young birds have reddish brown feathers on the upperparts and on the breast. The reddish colour is derived from porphyrins and is thought to provide the young birds some camouflage. Once breeding is complete females often move on to new territories sometimes deserting before the young fledge, leaving males to feed and raise the young. Both males and females show considerable nomadism. Unlike most birds of prey, they are capable of raising multiple broods in a year, and young birds are known to disperse widely, adaptations that helps them utilize periodic rodent population surges. Their opportunistic breeding capabilities are also accompanied by irregular patterns of moult. Young birds show "arrested" moult, retaining feathers for a season and then rapidly moulting them in a serial descendent pattern, where more than one primary feather is moulted at the same time. The adult plumage is found after two years.
Their prey includes grasshoppers, crickets and other large insects, lizards, and rodents. Injured birds, small snakes and frogs have also been reported. The black-winged kite flies slowly during hunting like a harrier, but it will also hover like a Kestrel. It has on rare occasions been known to hunt prey in flight. Perches are used for hunting and for feeding but large prey may sometimes be handled on the ground. In southern Africa, they appear to favour roadside verges for foraging and are sometimes killed by collisions with vehicles.
https://paarlgolfclub.co.za/wp-content/uploads/2021/05/Boschenmeer-Golf-Estate-Logo-2021-REPRO-PNG-300x167.png
0
0
admin
https://paarlgolfclub.co.za/wp-content/uploads/2021/05/Boschenmeer-Golf-Estate-Logo-2021-REPRO-PNG-300x167.png
admin
2020-08-06 07:51:08
2020-08-06 07:51:08
The 2019/20 Knockout Competition is really heating up