Become a short game wizard
Titleist SM7 Vokey Wedges
 This Saturday, 24 August from 10:00 am, we are having a Chipping and Ball Activation Day at the PGC chipping green. Roux Burger from Titleist will be presenting the event. The winner of the chipping comp will walk away with a dozen Titleist Pro Vx Golf Balls.
Try out these smart wedges and see for yourself how maximized spin, control and consistency brings out the confidence in your game on every shot.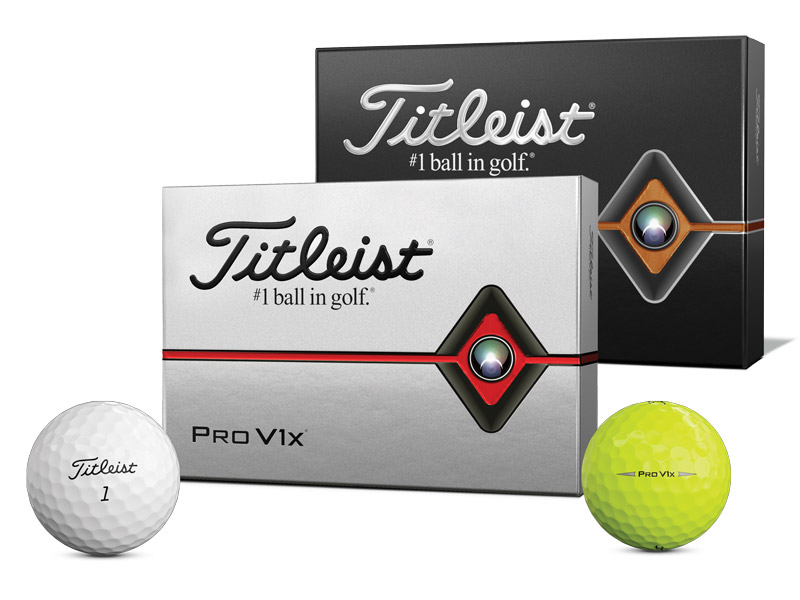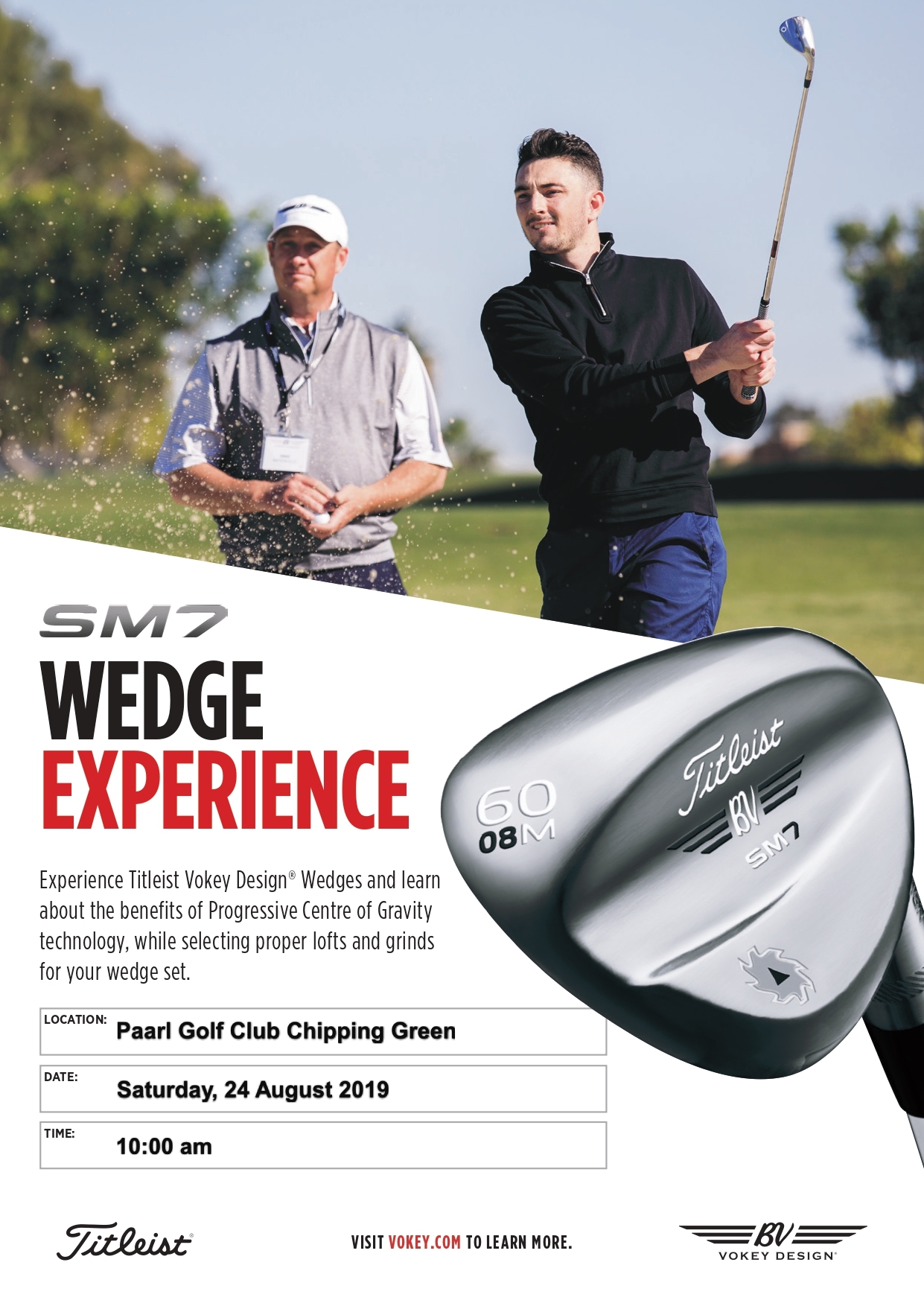 Available in Paarl Pro Shop soon!
A wedge designed for the regular golfer to be
able to hit a distance target time after time.

A better game from 90 metres in needs you to be able to make solid, sweet-spot contact every time. Without that, your distance control is lost. So here's a new Wedge that makes it easier.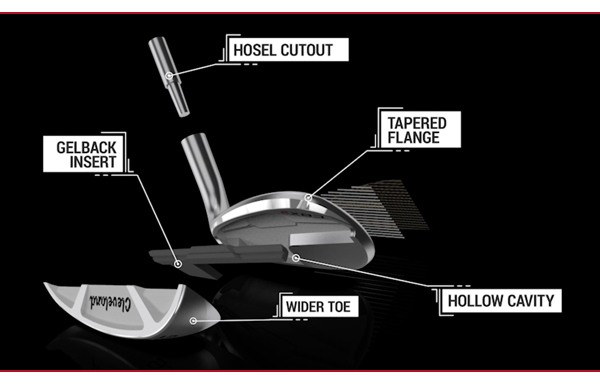 To make a 25% larger sweet spot so that you hit the perfect distance, you hollow out the cavity and create a lighter hosel, and a tapered flange, and then use that weight in the toe (with a wider sole).
The sweet spot spreads wider towards the toe where most golfers strike the ball with their wedges.

"Grinds" do not need to be complex. Their purpose is to allow your wedge to deal with whatever conditions you face.
| | | |
| --- | --- | --- |
| Full wedge shots need to work with grass fairways and muddy turf. | Then you need to be able to slice through sand and thick rough. | Finally you want versatility for the delicate saves around the green. |
Dial in your short-game
If you think a crisper, cleaner short-game with more control will bring you more birdies and pars, then we'd like to see how much cleaner, crisper, and in control you are with the Cleveland CBX wedges.
Make wedge play easier >
The impact zone and launch
In the last weeks we've described how a simple swing fault (the angle of attack) can lower launch angle and increase spin, robbing you of 20+ metres of tee shot distance. Miss the sweet spot, and you lose more than ball speed, you also impact your launch DNA.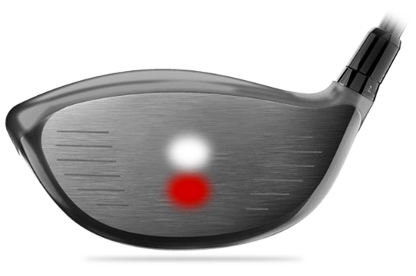 A common error we see is golfers consistently making contact below the sweet spot. It might still feel solid, but tests run by Golf Magazine revealed a likely loss of up to 4° of launch angle and an increase of nearly 800rpm. For the regular golfer that's a loss of between 10 and 15 metres.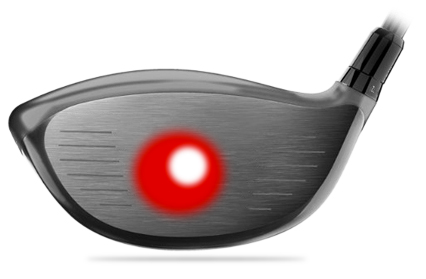 | | |
| --- | --- |
| Most manufacturers are now working hard to release new drivers that protect launch and spin, as well as ball speed away from the sweet spot. That helps make significant improvements to average distance as well as increasing the distance on your perfect strikes. | |
Don't let spin rob you
Book an assessment with us and let's find your personal launch DNA: the perfect match of launch and spin for the ball speed you're creating.
Contact Ben >
It's time to do something
Everyone benefits
Scientific research indicates that, despite the medical advances that are curing many diseases, the life-expectancy of the latest generation is going to be 5 years less than we currently live!
Last week we reported on the alarming rise in type-2 diabetes in children, youths, and teens.




We promoted golf as part of an active lifestyle. Well guess what? "Golf is proven to be great for your health over your whole lifetime."
Golf and Health and the University of Edinburgh published an infographic that highlighted the level of reduced risk of chronic health conditions if you have an active lifestyle.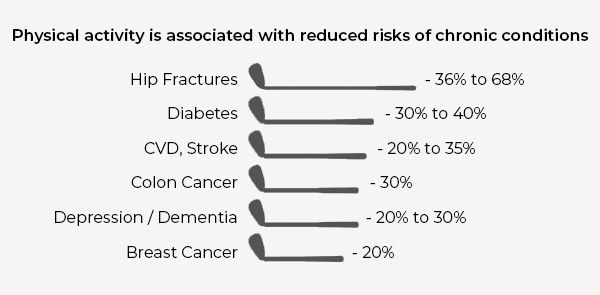 If you didn't think that golf was an active lifestyle then note




just how active it is.
Help your family live an active lifestyle
So, as well as improving the life of a child or grandchild, introducing golf to a spouse or sibling whatever their age will improve their lifestyle and contribute to a longer and better life. It's time to do something.
Contact Ben for an assessment >
https://paarlgolfclub.co.za/wp-content/uploads/2021/05/Boschenmeer-Golf-Estate-Logo-2021-REPRO-PNG-300x167.png
0
0
admin
https://paarlgolfclub.co.za/wp-content/uploads/2021/05/Boschenmeer-Golf-Estate-Logo-2021-REPRO-PNG-300x167.png
admin
2019-08-26 10:21:40
2019-08-26 10:21:40
Play Better Golf