SNAG® – Starting New At Golf
Golf is easy to learn and playing SNAG is great fun for everyone. SNAG is an innovative golf teaching system, designed to promote golf at a beginner level through complete development by providing highly enjoyable and easily accessible equipment.
The "First Touch" equipment is fun, brightly coloured and easy to use. It can be used by children as young as 4, and similarly advancing years have no barriers.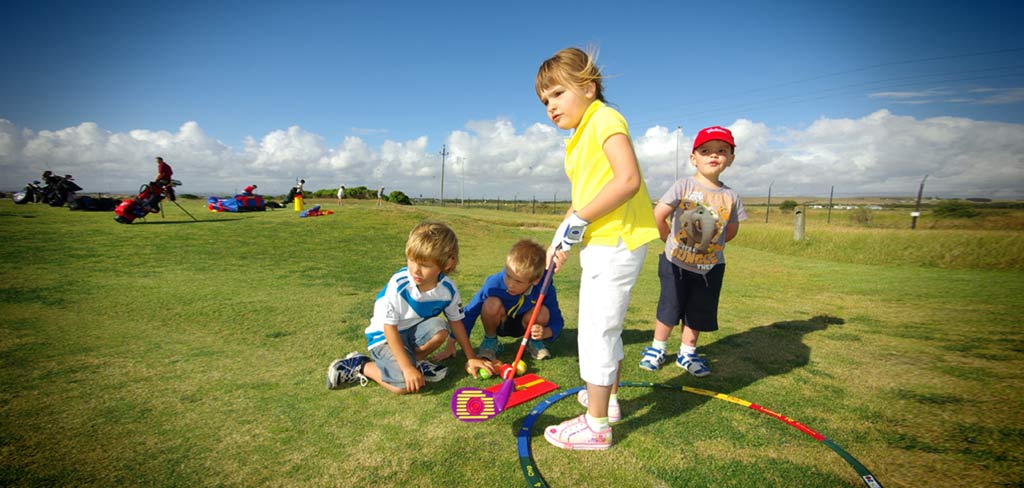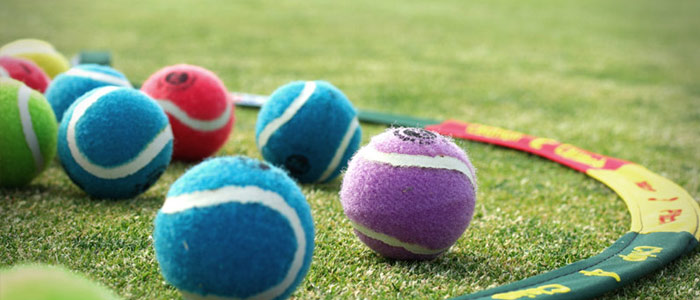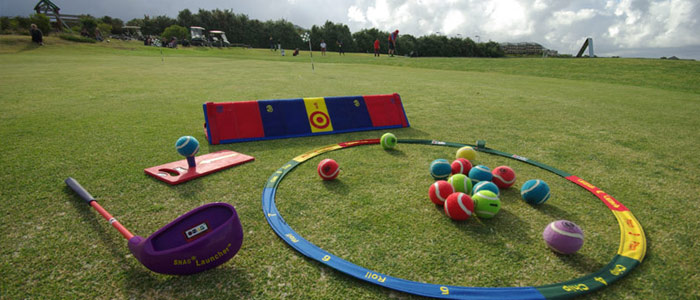 The system emphasises the most fundamental aspect of golf coaching while keeping the learning curve simple and lots of fun. Hours of productive coaching can be had while simply playing with the tools provided within the SNAG Golf Coaching System.
SNAG Golf offers the versatility to learn and play in almost any environment you choose.
SNAG Open Day | 01 October
We will be hosting a SNAG Open Day at Boschenmeer for those interested on Thursday, 01 October.
Any children between the ages of 4 – 6 are free to join in the fun and learn more about the wonderful game of golf!
If you or anyone you know would like their children to attend and have any questions please feel free to contact us. Similarly, if you have any preferences for times for the Open Day, let us know so that we can accomodate you.
Help them remember
It's time to slow down
We live in a frantic, online-all-the-time world. It's common for ex-golfers to be unable to pinpoint when or why they stopped playing the game. Somewhere along the line, they simply succumbed to the pressures of modern life.
The reasons they stopped are the reasons they should restart
This kind of life is stressful, it reduces health and wellbeing. Golf is a perfect counterbalance. It's an outdoor physical activity that's social and fun. And it can be played by anyone, young or old, so family members or coworkers can join for a round too.
Get them back into it
Have you got a friend, colleague or family member who has forgotten the positive influence golf has on their health and life? Let's schedule some time at the club together and help them remember.
Contact us >
Par 3 strategy
Got a tee-up strategy?

How you tee up on par 3s can be the difference between a solid par or birdie and a struggle to minimise the damage to just a bogey.

Distance is affected
Teeing up too high can cause you to strike the ball high up on the club face and lose ball speed. So even if your club selection was spot on, you'd still fall short of the green.

If you're taking a short iron on a par 3, tee your ball up lower, think level with the blades of grass. With a long iron, you'll want to go fractionally higher, as though the ball is lying atop a fluffy fairway.
Finding the best angle
Position yourself at a spot on the tee box that gives you the best angle into the green. You'll need to base this on your natural shot pattern as well as the wind direction and strength.
Hit more greens
Let's schedule some time on the course and help you make better decisions that will put you into more scoring positions.
Let's play 9 >
https://paarlgolfclub.co.za/wp-content/uploads/2021/05/Boschenmeer-Golf-Estate-Logo-2021-REPRO-PNG-300x167.png
0
0
admin
https://paarlgolfclub.co.za/wp-content/uploads/2021/05/Boschenmeer-Golf-Estate-Logo-2021-REPRO-PNG-300x167.png
admin
2020-09-23 12:57:10
2020-09-23 12:57:10
Helping you play