Last week Wednesday, Matt from Callaway Golf did a Odyssey putter demo for our members competition.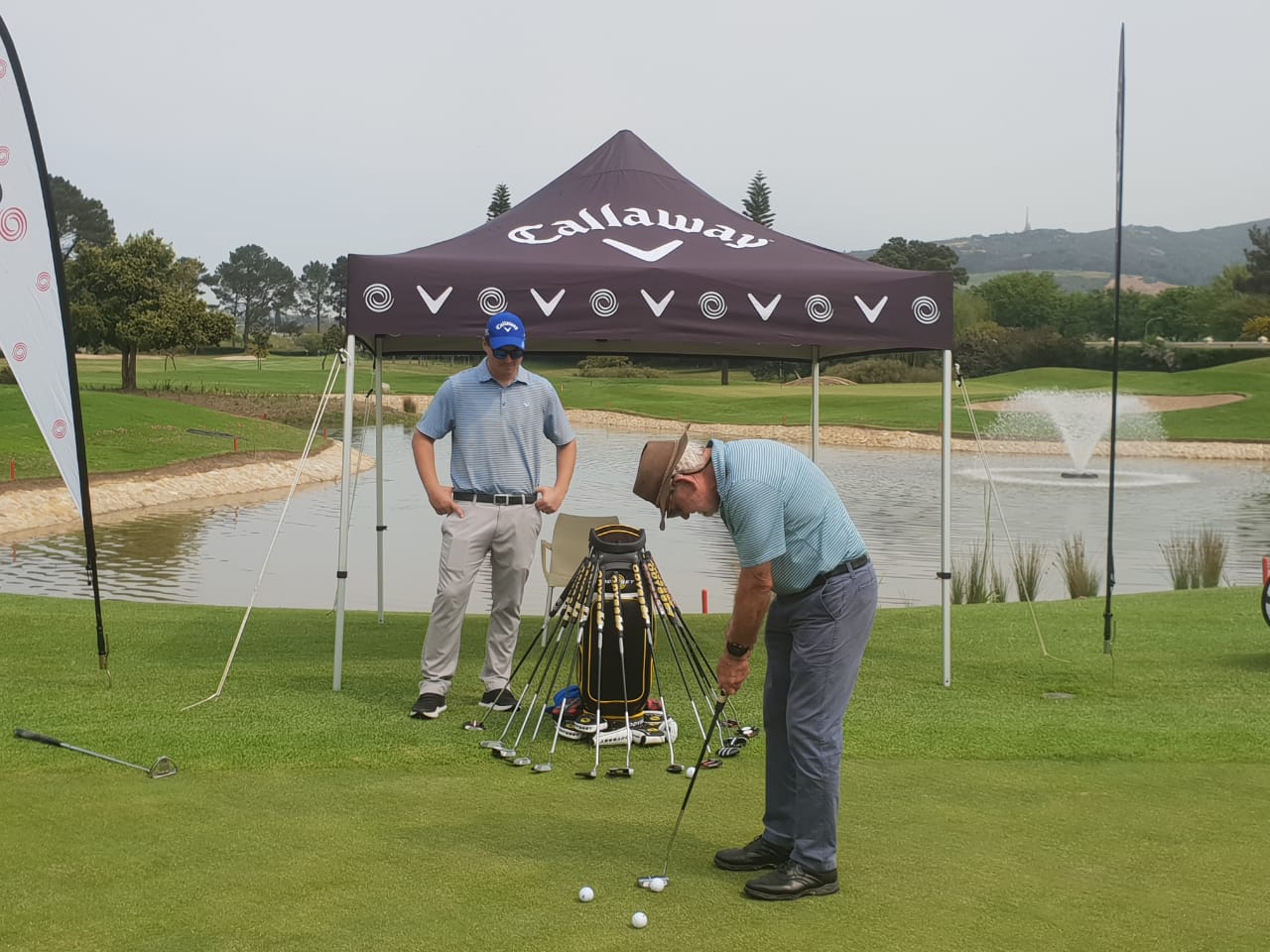 Here Steyn Pienaar is trying a putter on the green with Matt watching closely.
On Tuesday Srixon / Cleveland were on the course with drivers to try out for the Braai Day ladies' competition.
While on Wednesday Ben was having a lunch break with 6 of his juniors at a holiday clinic between a short game session and going out for 9 holes on-course tuition.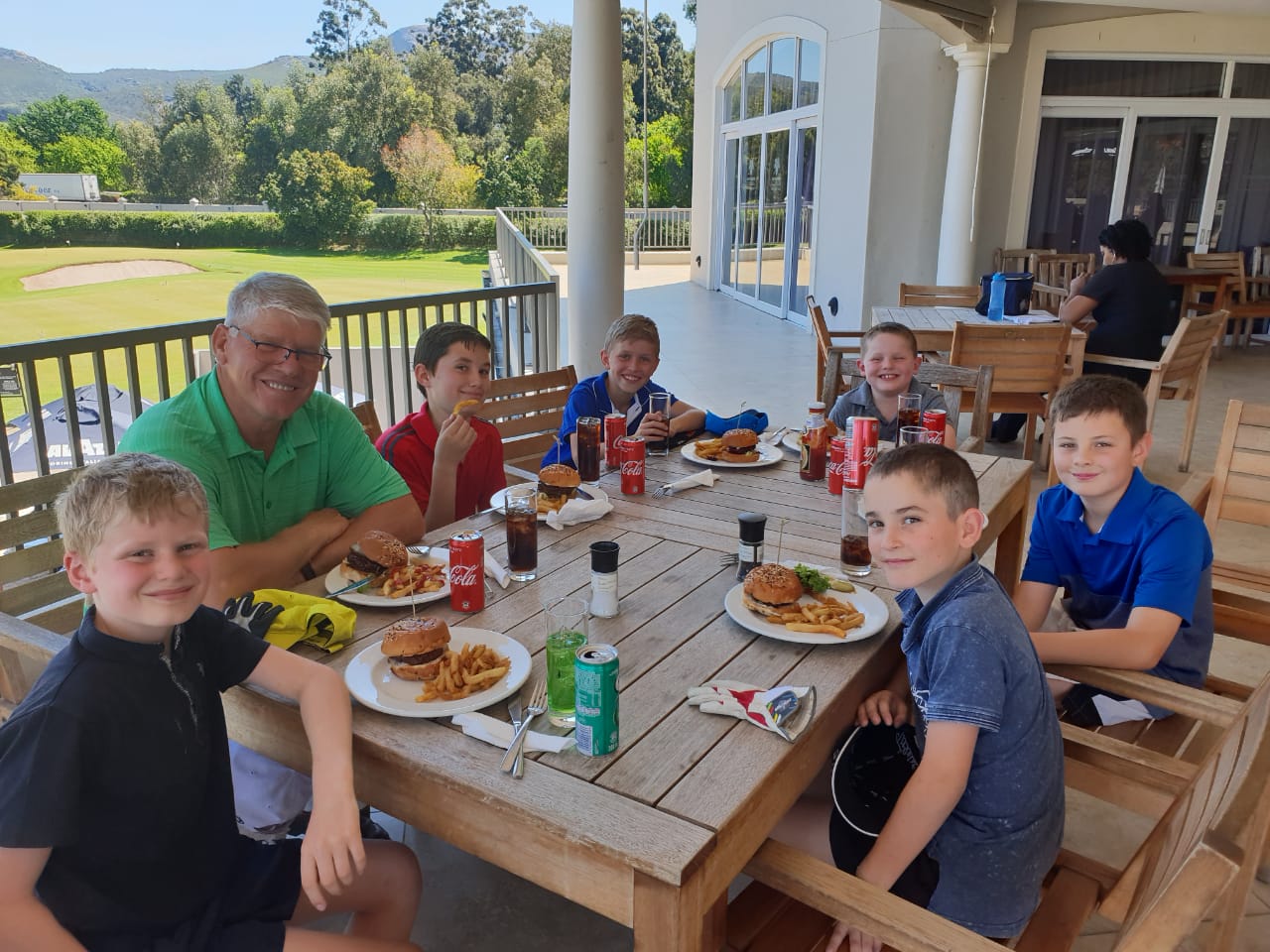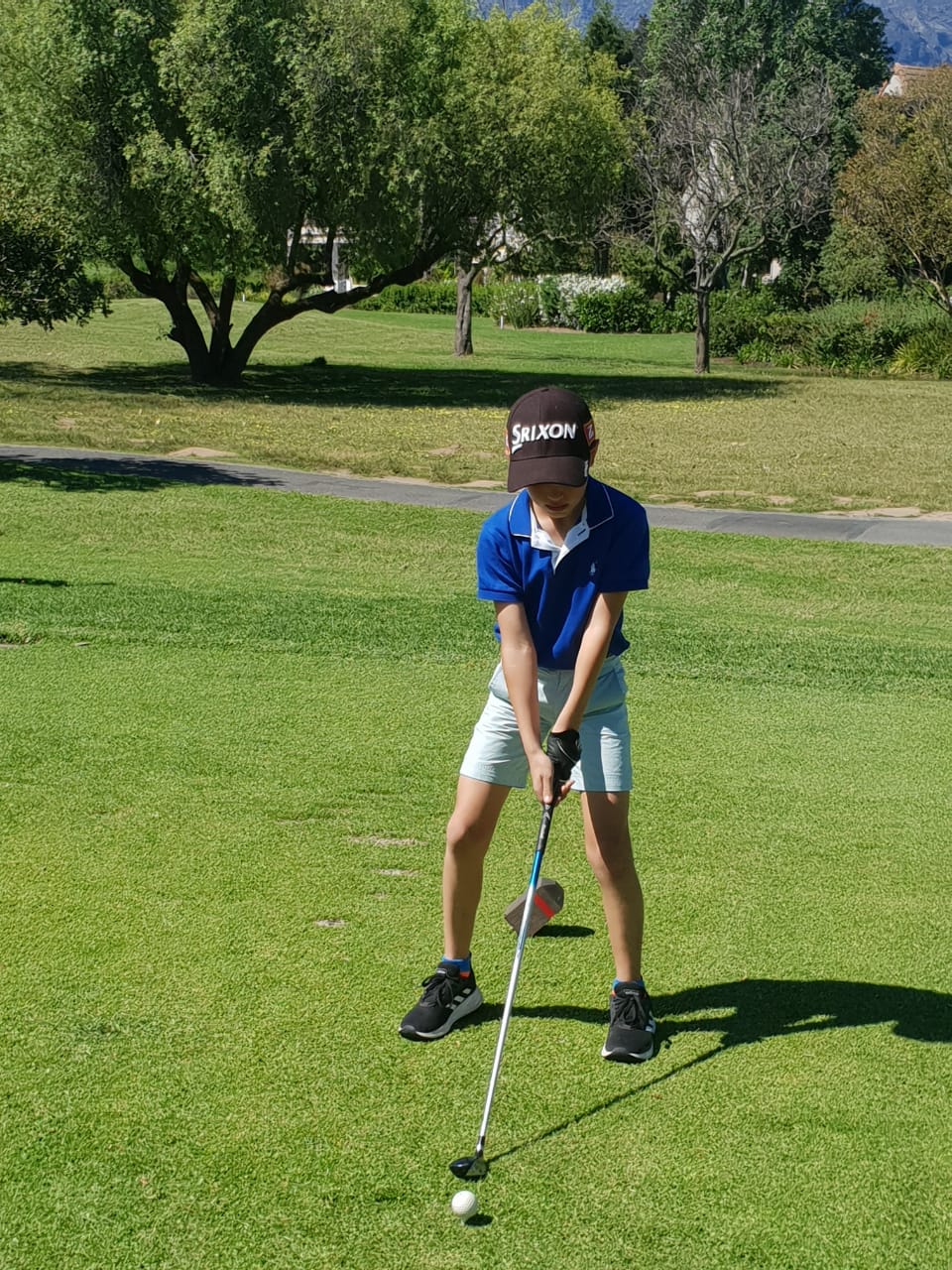 Tiaan van der Merwe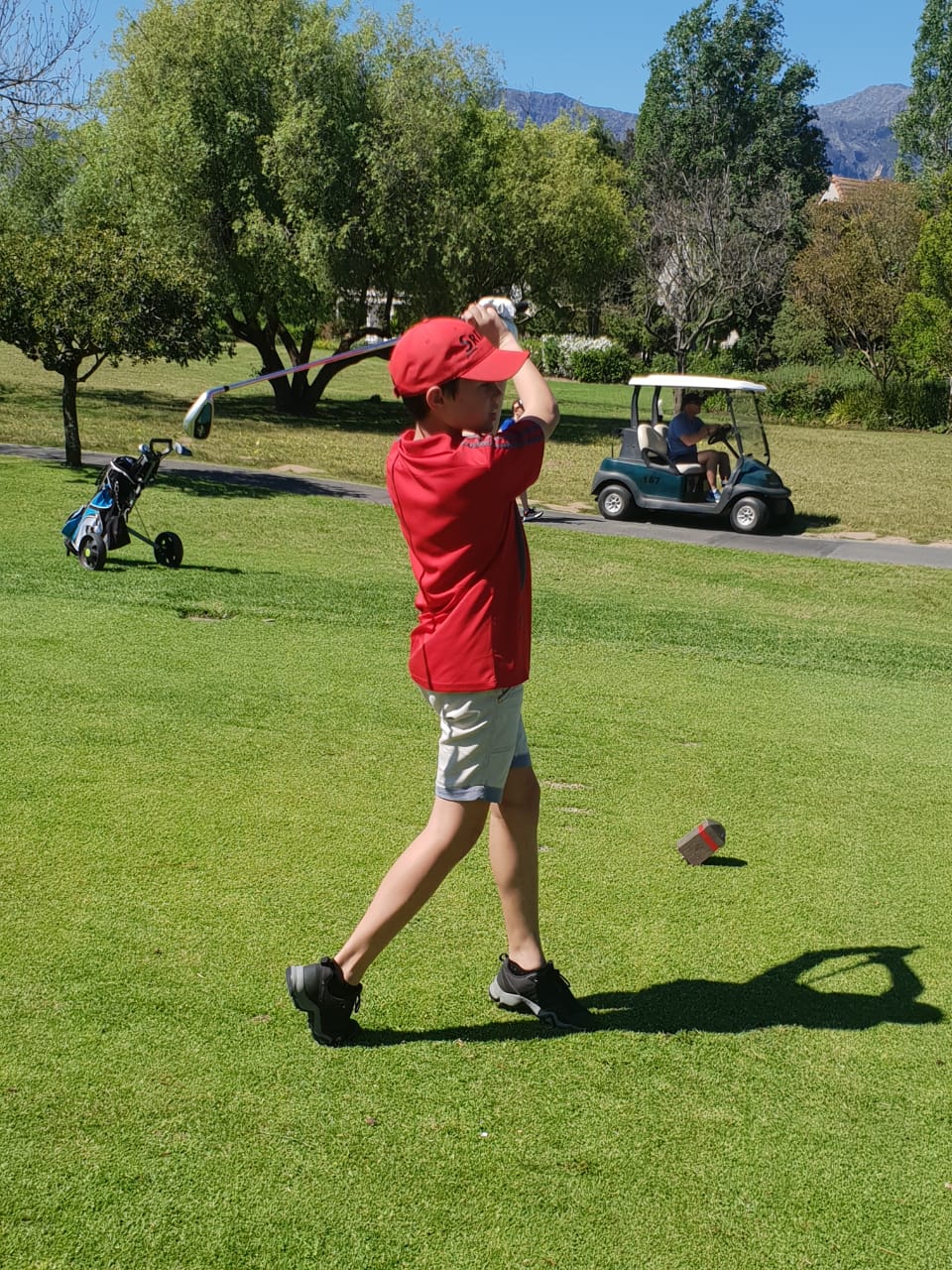 Janro Oeschger
Fitting for approach shot magic

You've hit a #6 or even #5 iron shot into the green. When it lands, is it landing hot or soft? Are you going to hold the green?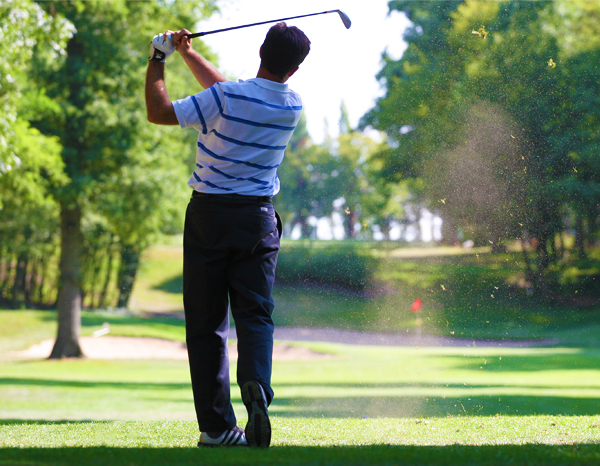 A club fitting is more than just allowing you to hit the ball further and more accurately. We want to find iron technology that will help you hit iron shots that hit the green and stop.
Especially with your mid irons we want to be able to launch the ball on a good trajectory. We want you to be able to attack the green, or, if you're a better player, the flag.
We all know that back spin helps to stop the ball as it lands. But spin, along with launch angle is also going to influence the descent angle into the green for better stopping power.
Now improve your approach
Book an assessment with us now. Let us look at your swing and technique; your irons and how the technology helps you. Let us improve the three dimensions above. Improve these and it increases the number of magical moments on the course.
Fall in love with golf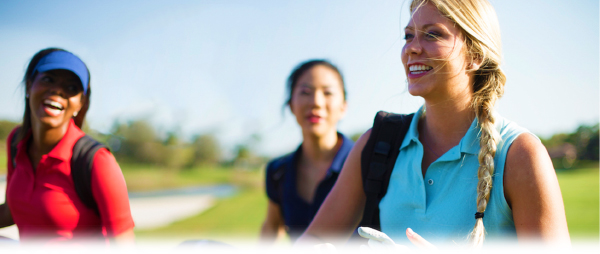 It's not just children and young people that want to know that learning golf is a fun process right from the start. Anyone learning the game wants to know that.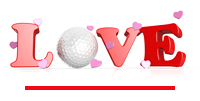 So introduce fun into someone's life.
If you have a spouse or sibling or friend that doesn't play golf, then introduce us to them. We can introduce them to the game making sure they're enjoying the experience right from the get-go. We'll make sure they're comfortable. We'll introduce them to people just like them. People who want to give golf a try. We'll help them make new friends and discover the thrill of a sweetly struck golf shot.

Send your details or contact us with their details.
Contact Ben >
https://paarlgolfclub.co.za/wp-content/uploads/2021/05/Boschenmeer-Golf-Estate-Logo-2021-REPRO-PNG-300x167.png
0
0
admin
https://paarlgolfclub.co.za/wp-content/uploads/2021/05/Boschenmeer-Golf-Estate-Logo-2021-REPRO-PNG-300x167.png
admin
2019-09-27 11:52:45
2019-09-27 11:52:45
Helping you play better golf