Take on the course with confidence!
Ben's ladies beginner programme has been an absolute hit of late. Andrea Kritzinger completed the course in 2017 and has progressed to becoming a full time member and part of the committee at Paarl GC. She has now proceeded to mentoring the new ladies who attend Ben's programmes so that they can take their games onto the course!
Renata Gomes and Laudine Strydom both recently attended the programme and have not only improved their golf, but discovered a full-blown passion for the game!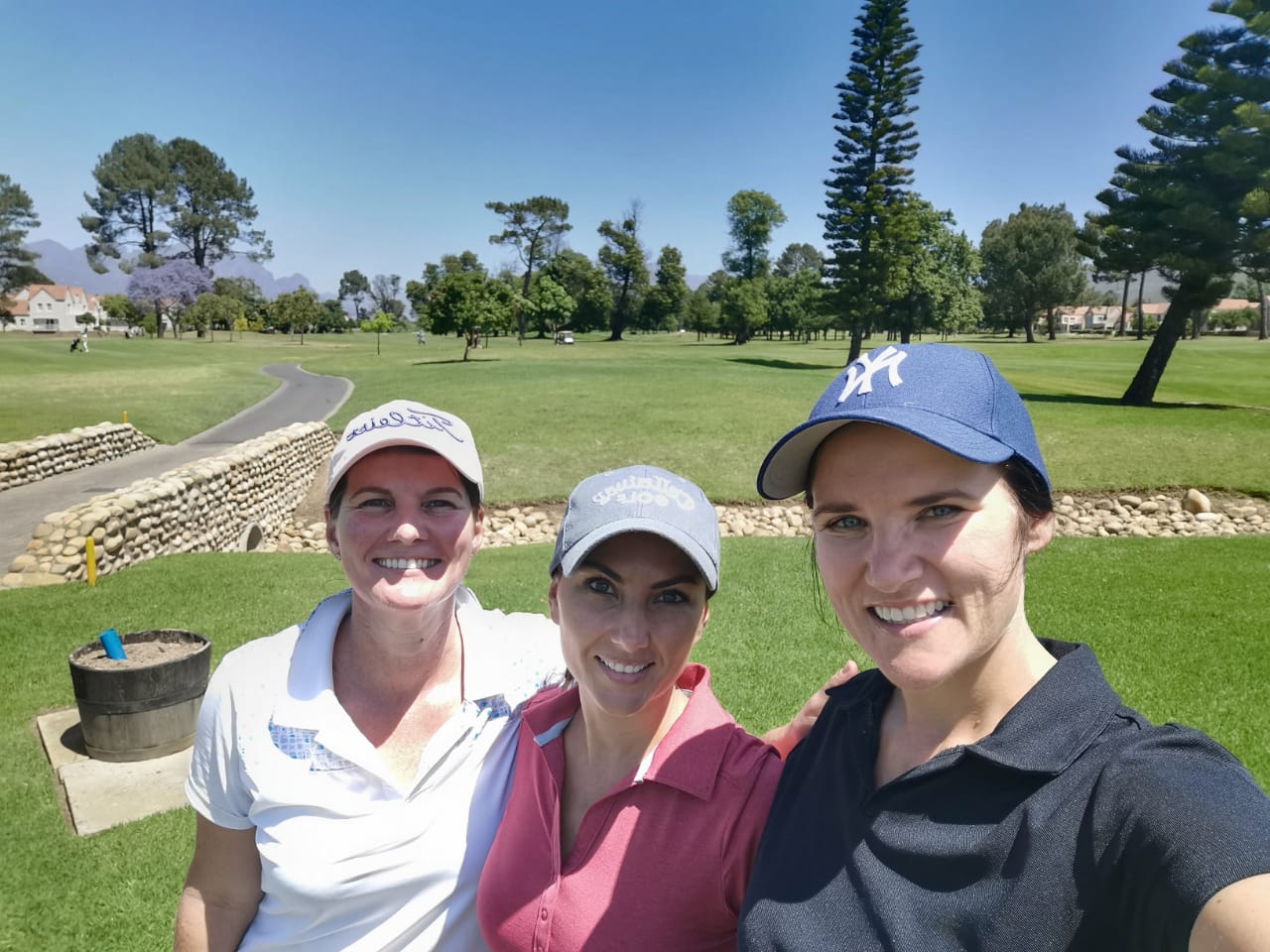 Andrea, Renata and Laudine having fun on the course!
Have a look at what they have had to say about Ben's coaching below:
In August this year I joined Paarl GC all because of the ladies beginner programme. It is a wonderfull programme which includes the help from Ben. He is definitely the best teaching master around. Ben is very patient and walks you through all the details step by step. Because of Ben's knowledge and his experience over so many years, this definitely qualifies him at the top of my list of coaches. I have learned a lot from Ben during each lesson and his passion for the game is contagious!
Laudine Strydom
The transition from the driving range to the course is made easy under Ben's guidance.
Andrea Kritzinger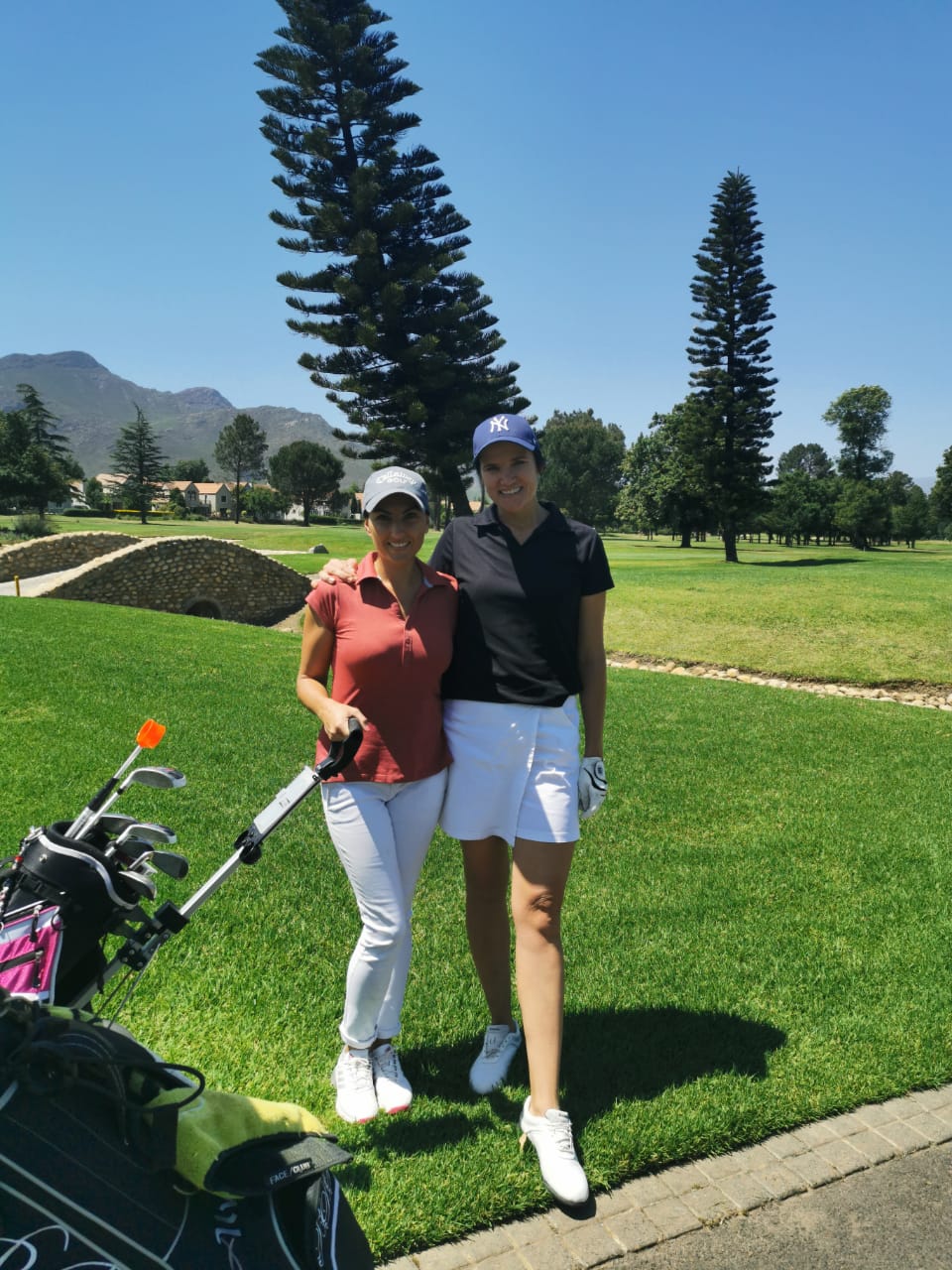 Renata & Laudine
What has followed adds to this already great story!
Laudine had a follow-up lesson with Ben this past Monday to sharpen up her game. The next day in the Tuesday Ladies Competiton Laudine, paired with Andrea, went on to win the Combined Stableford competition with a great 65 points!
This goes to show what can be done when you have dedication to the game, a great coach and a great attitude! Well done Andrea and Laudine!
Date: 5 November 2019
Format: Combined Stableford
Old Course
Place
Name
Number
Score
1
Andrea Kritzinger
Laudine Strydom
1991
3622
65
2
Helena Griessel
Annelize Burger
4217
visitor
65
3
Barbara Hughes
Elmien Jacobs
2386
283
62
4
L May Whitfield
Alida Kotzee
0858
0707
60
Joanne Jordan, Charmaine Viljoen & Nicky Hahn also attended Ben's programme and this is what Nicky had to say:
Fantastic beginners course. Great personalised service from you both. Bens patience can be commended. Hope to see you all on course for many years to come!
Nicky Hahn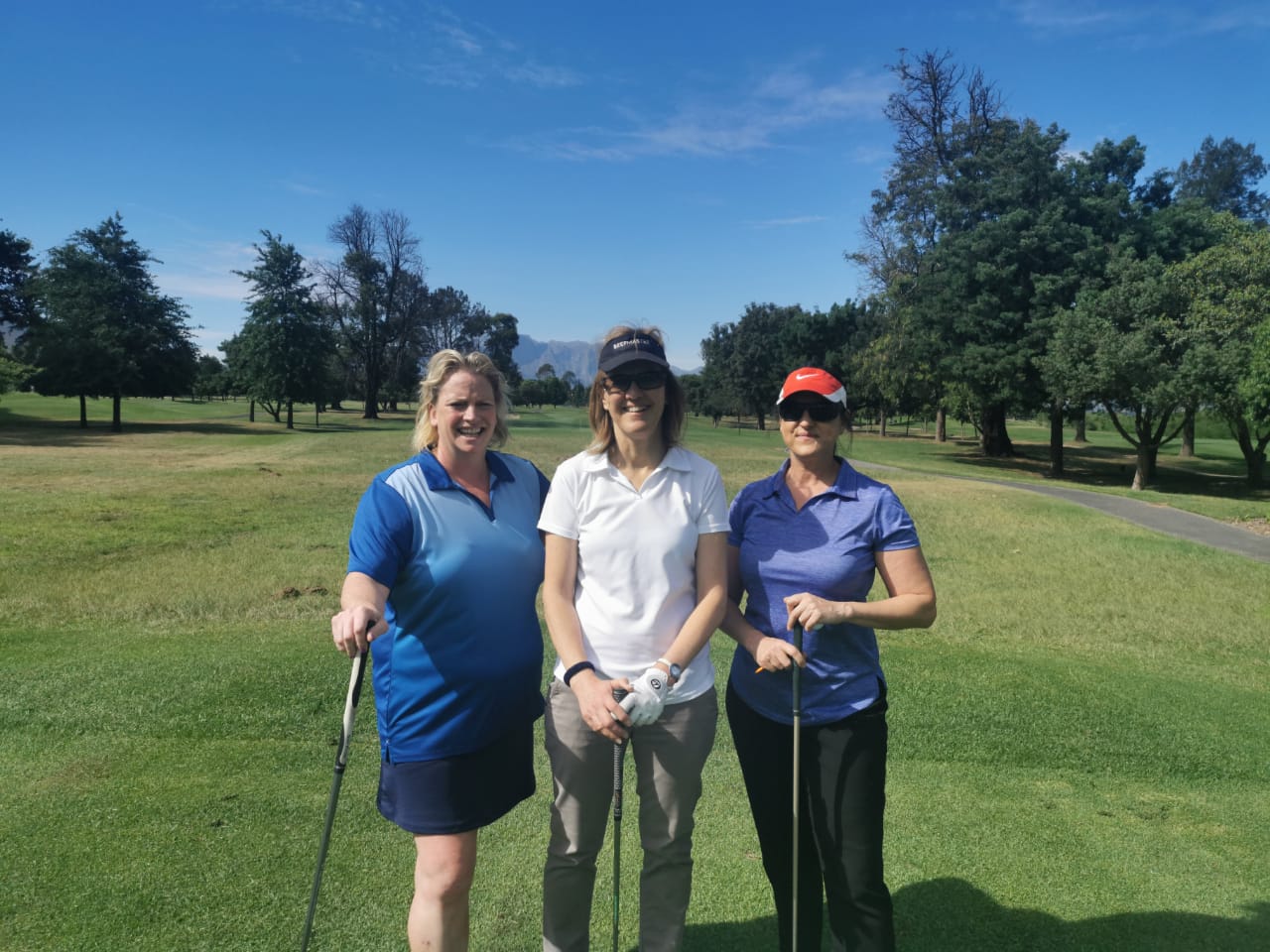 Joanne Jordan, Charmaine Viljoen & Nicky Hahn
If you would like to improve your game and have a ton of fun while you're at it, make sure you contact Ben today!
What's hot in Paarl Pro Shop?
Cleveland Bloom 2018 ladies set
Will be in stock at Paarl Pro Shop next week!
Was R12 000
Now R 9 500!
The Cleveland Bloom 2018 ladies set is an all in one complete set which features a lightweight, long-distance driven technology that was specifically engineered for the beginner and intermediate woman golfer.
Features:
• Cleveland Bloom max cart bag
• Cleveland Bloom driver
• Cleveland Bloom fairway
• Cleveland Bloom irons:
Bloom irons are designed with advanced lightweight technology.
• Cleveland Bloom putter
The bloom putter features a traditional, confidence-inspiring look of the classic 10i putter
• Cleveland Bloom wedge
You've come this far, now get closer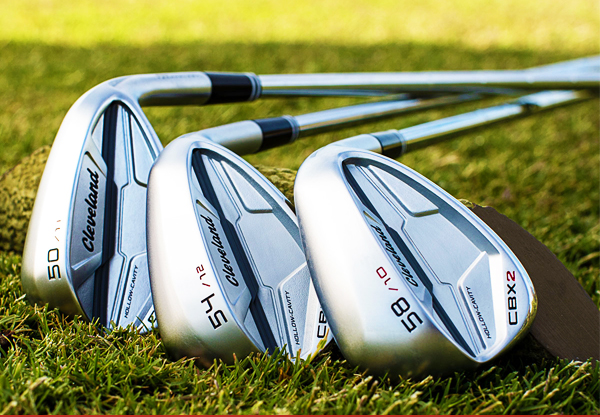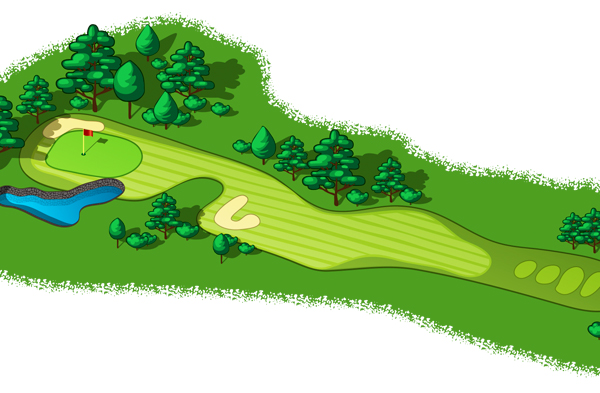 Face any short game challenge
Out on the course you come across various surface textures,
lie angles and distances. Your short game equipment
should be able to handle this.

CBX 2 has a grind for every situation.
| | |
| --- | --- |
| | Whether you land on crispy fairways or light dirt, the V-shaped 46° – 52° sole is your go-to for full wedge shots. |
| | |
| --- | --- |
| Gone a bit wayward and hit a bunker or heavy rough? Pull out the S-shaped 54° – 56° wedge. | |
| | |
| --- | --- |
| | When you just miss the green and need to get it up and down, the C-shaped 58° – 60° wedge will do the trick. |
Trust your wedge
Most amateur golfers hit the ball near the toe. They know what it's like to see their ball fall short and right of the green. But with a sweet spot that extends to the toe, the CBX 2 makes it easier for you to trust your club.
Got spin?
At the end of a round, take your wedges to the practice green and check your shot dispersion.
It's also loads of fun
Having the right equipment design is not just reassuring, it opens the game up to be more enjoyable.
We love wedge play
Being able to approach wedge shots creatively makes the game a lot more fun. To be able to do this, you need to practice. Let's go greenside together and help you sharpen your short game.
Contact Ben >
Fix par 3 mistakes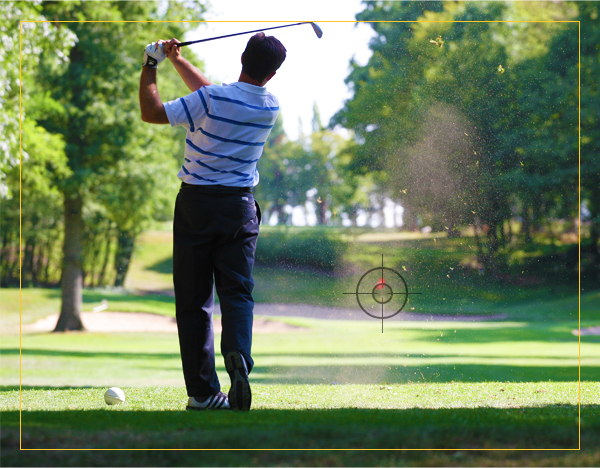 Making the flag your only focus on par 3s, increases risk and closes off possibilities. And it often leaves you staring at double or triple bogey.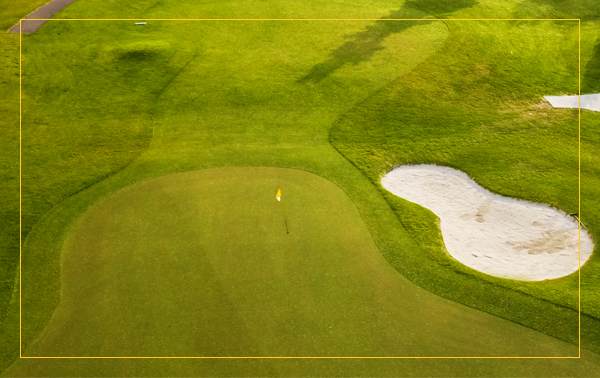 If you want to make more birdies, par 3s are not the holes you should be targeting. Landing your tee shot in the most achievable area on the green and leaving two putts for par is a much better approach. Flag hunting often leads to forced swings, loss of control and unnecessary bogeys.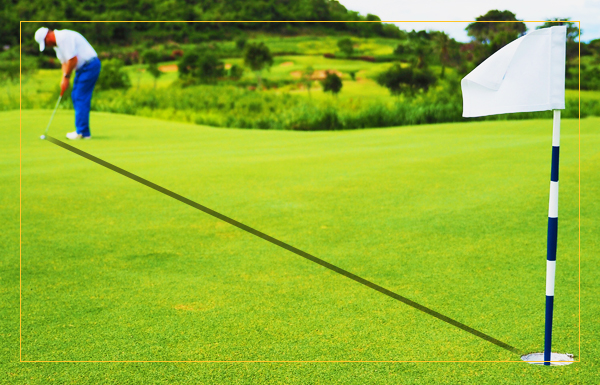 Data from the PGA Tour shows that par 3s have the highest average score compared to par 4s and par 5s.
Better course management
Swing improvement takes time, but good strategy brings immediate results. We'll help you make better decisions on the golf course that will put you into more scoring positions.
Play 9 with Ben >
https://paarlgolfclub.co.za/wp-content/uploads/2021/05/Boschenmeer-Golf-Estate-Logo-2021-REPRO-PNG-300x167.png
0
0
admin
https://paarlgolfclub.co.za/wp-content/uploads/2021/05/Boschenmeer-Golf-Estate-Logo-2021-REPRO-PNG-300x167.png
admin
2019-11-08 12:17:29
2019-11-08 12:17:29
Helping you play better golf