To all our members,
compliments for the new year. I wish you good health and safety in the year of 2021. We hope to be seeing many of you out on the golf course. We're looking forward to smashing your golfing goals this year.
Walk off the green with a smile, when you've tried these products.
20th January 2021
As part of our Pro Shop day we have a Cleveland activation available for members and guests to attend at no charge.
The following products will be demonstrated:
HB Soft & Frontline putters, Cleveland ZipCore, CBX2 & CG1 wedges
Riaan Roux – our Cleveland agent – will be on the putting green from 10h30 till 13h30 to chat to golfers & demo the products.
Don't miss this opportunity.
I'll be there >
We would like to inform all our members that Melaney, our pro shop sales lady has taken up a position elsewhere and is leaving us after many years. Melaney will have her last day today.
We wish to thank Melaney for the long years of service she gave us. We wish her the very best for her future.
Welcome to the Pro Shop team!
We would like to welcome Carmen Ockhuis to the Paarl Pro Shop team.
Carmen joined us on the 4th of January in the Paarl Pro Shop as sales lady, working alongside Elana. We look forward to introducing Carmen to all our members and we are looking forward to a strong team effort in delivering great service to our members and visitors going forward.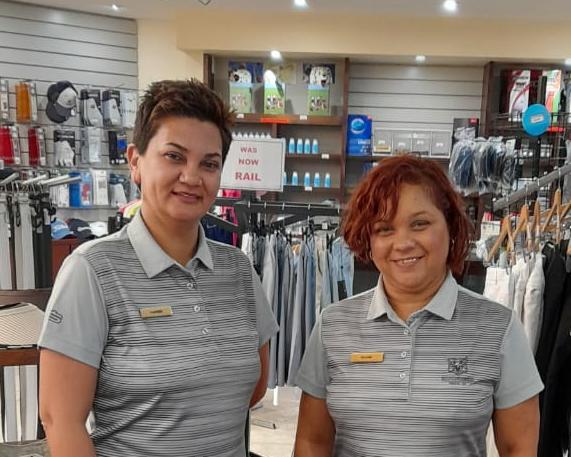 Carmen and Elana
A word from Carmen:
I am Carmen Ockhuis and I grew up in the Lanquedoc/Pniel-area. I am one of five children and I have two brothers and two sisters. I enjoyed my childhood playing outdoors and keeping busy with creative activities. I had a great admiration for the late princess Lady Diana.
I started working directly after finishing school at Charleston Hill Secondary School in Paarl. I have been married for fourteen years to my husband Francois. We have one son – Xavier. I have previous retail experience from working at: Sheet Street,  Mr Price and Essential Health.
I am looking forward to this new opportunity. Although it is new and unknown, I am excited to be working together and becoming part of a team of great people.
Your scoring zone
Are you giving yourself a chance?
How big is the loft gap between your pitching wedge and your sand wedge? Do you have a wedge for in between? And what do you do when you need more loft than your sand wedge has available? To give yourself a real scoring chance inside 100 metres, you need lofts that give you the right launch angle into the green, whatever the situation.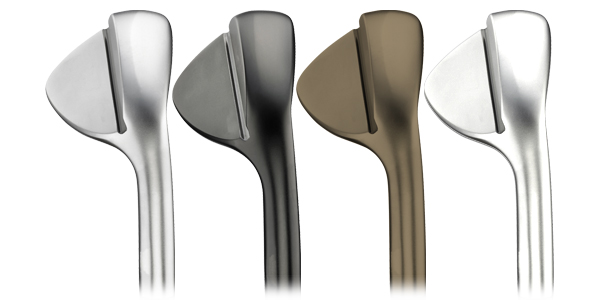 Regardless of skill level, carrying 3 to 4 wedges in your bag is going to increase your scoring odds in this zone.
Invest in your wedge set
Let's schedule a wedge fitting and make sure you're giving yourself a scoring chance from 100 metres in.
Get started >
The game of a lifetime
Get them started while it's easy
Golf is a skill that can be learned throughout life, but it comes especially easily to children. Getting your child into the game early means they pick it up quicker, and benefit from it for longer. Not to mention, it gives you more time to enjoy a common pastime with your child.
More than a skill
Once the skill is acquired, golf is a game for life. But skills aside, golf also brings friendship, belonging, fun and positive social experiences.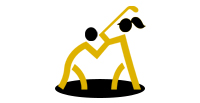 When coaching children between 6 and 9 years old, our focus is on fun and physical literacy. In this age group, children should be taking part in a wide variety of physical activities.
Get your children into golf
If you have a child or grandchild, let's get them into golf while it's easier to learn and get them started on the journey of a lifetime.
Get them started >
https://paarlgolfclub.co.za/wp-content/uploads/2021/05/Boschenmeer-Golf-Estate-Logo-2021-REPRO-PNG-300x167.png
0
0
admin
https://paarlgolfclub.co.za/wp-content/uploads/2021/05/Boschenmeer-Golf-Estate-Logo-2021-REPRO-PNG-300x167.png
admin
2021-01-15 13:07:04
2021-01-18 14:59:57
Helping you play better golf