Just in time for the festive season
Great gift ideas
We have some great Black Friday deals for you at your Paarl Pro Shop!
Further reductions and up to 50% off on selected items! The deals will be available for the whole weekend, so come by and treat yourself or get something nice for your loved ones.
 Line yourself up for more birdies
Be kings and queens of the green with Triple Track
Sink up to 20% more putts.
Matt from Callaway came out and did a demo for us on Wednesday before the Members' Competition. He introduced us to Odyssey's Triple Track Putters.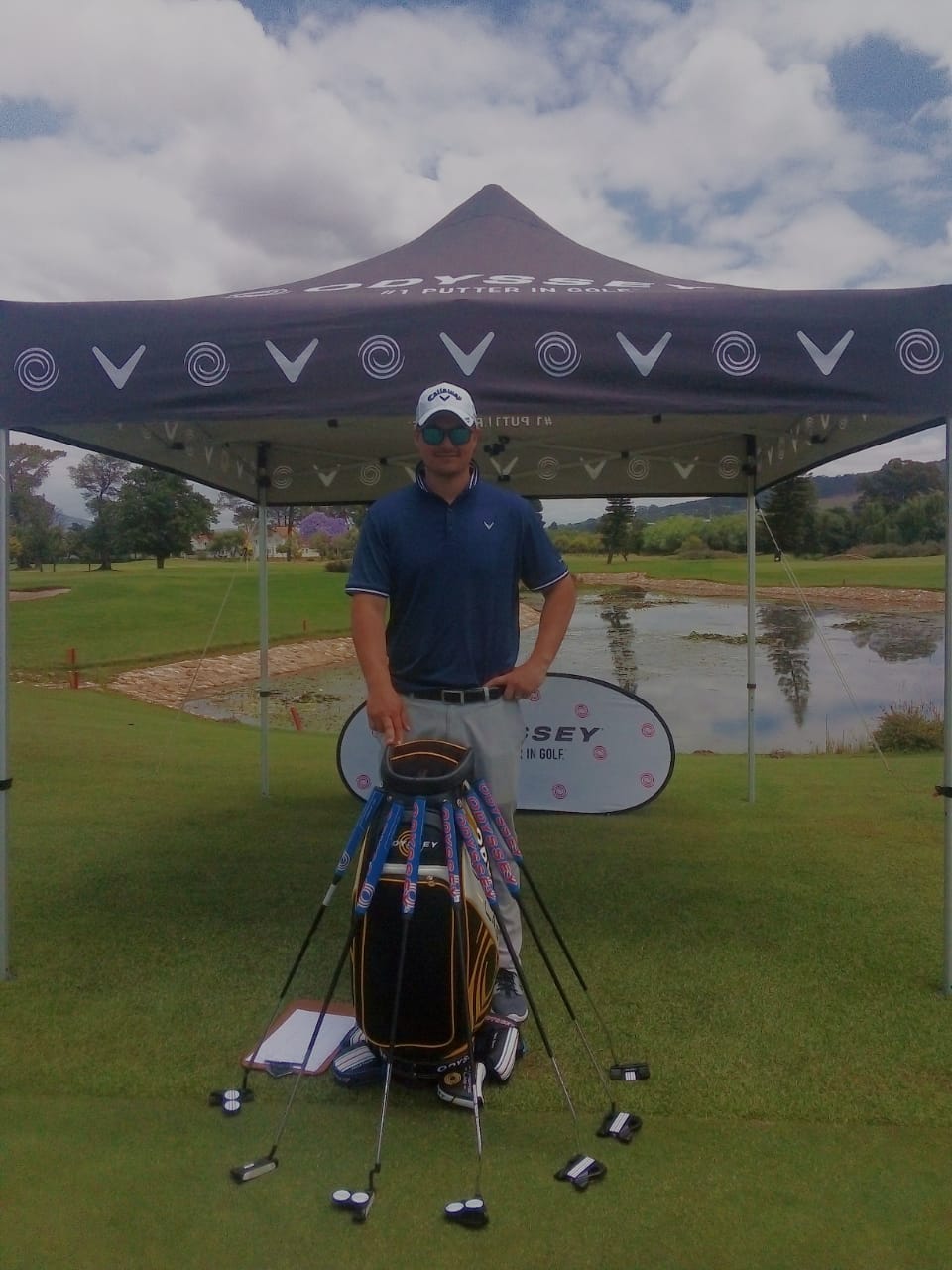 Matt with the Triple Track Putters.
The Odyssey Triple Track Putters were developed from Callaway's popular Triple Track Golf Ball line. The three line triple-track is the most convenient way to align your golf ball and putter head to the intended target line.
88% of golfers are better aligned with Triple Track Technology. And when you can find the right line, you've got a much better chance of making the putt.
The putters feature a Stroke Lab Shaft that is engineered to help improve the tempo and consistency in your stroke, and the performance is nothing short of incredible.
The Microhinge Star Insert creates a firmer feel and pleasing sound at impact while providing the same roll characteristics of our tour-proven White Hot Microhinge.
Features:
– New Triple Track Aignment
– Stroke Lab Weighting
– New Microhinge Star insert provides a firmer feel and enhanced sound at impact
We have both the Odyssey Triple Track Putters and the Chrome Soft Triple Track Golf Balls in stock now.
Let them play
Be their cheerleader
When children move into the competitive side of golf, it can be a make-or-break phase of their journey. That's why it's so important that parents remain supportive rather than critical. That's how you keep your child on the developmental pathway, as golfers, and as people.
Process-focused. Outcome-aware.
When success in golf is dependent on the outcome, we risk losing focus of the process. We want junior golfers to be aware of the outcome but not driven by it. If your child has played in a tournament, restrict your feedback to what they did well. Be their support. We, as coaches, will take care of process improvement.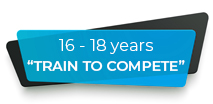 These are the years where we help junior golfers understand their game and fine-tune their skills, keeping them focused on their process.
Your child can have it all
Golf helps your child develop physically and mentally. It's safe, healthy, and fun. Let them play.
Ask about junior golf >
Yoga for golf
Find your balance
 Balance enables you to maintain your centre of gravity during your golf swing. And improving balance is one of the pillars of yoga.
The reason for all those strange-looking movements and poses in yoga is that they intentionally throw you off balance and out of your comfort zone. It's in learning to stay balanced that you strengthen your core and improve your stability.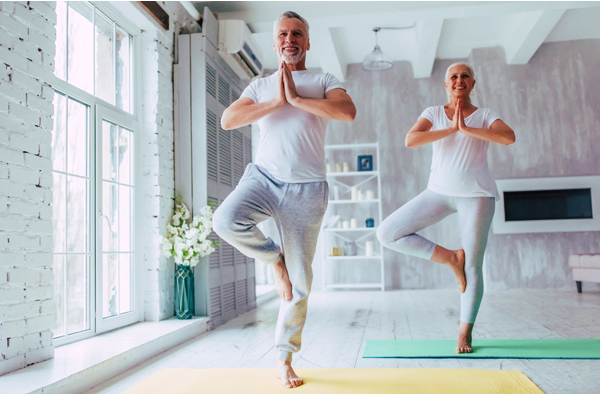 Better balance, better golf
The Tree Pose is an excellent yoga pose for improving balance, leg strength, and core stability. Hold it for 4 to 5 deep breaths on each leg (if you're unsure how to perform this exercise, please ask an instructor).
Let's review your mobility
A swing assessment enables us to see if your ability to move through the three planes of motion that impacts your golf. Then we can decide whether an accommodating change in technique and/or a recommended visit to a yoga instructor would help.
Get moving >
https://paarlgolfclub.co.za/wp-content/uploads/2021/05/Boschenmeer-Golf-Estate-Logo-2021-REPRO-PNG-300x167.png
0
0
admin
https://paarlgolfclub.co.za/wp-content/uploads/2021/05/Boschenmeer-Golf-Estate-Logo-2021-REPRO-PNG-300x167.png
admin
2020-11-27 08:39:53
2020-11-27 08:39:53
Helping you play better golf