Summer Refresher Coaching Special
Can you handle the heat?
Two sessions left
Summer is upon us and the weather is getting hotter; would you also like to bring the heat on the course?
If you'd like to light a fire under your game for the season, join Ben's Summer Refresher Course. There are two Saturday sessions left in November and December to help you warm up for a summer of fun under the sun!
28 November – Bunkers
5 December – Irons and Woods
There are two time slots per Saturday available: 9am & 10am
Cost is R150 per day payable before the session in the Pro Shop.
Be sure to book your spot by contacting Hannarie on 082 990 7161 today!
Let them play
Magic happens on the practice green
Children respond better to doing and trying than to technical instruction. So, one of the best things to do with your child is to get on the practice green.
Chipping and putting provide immediate feedback. Seeing the result of their actions right away is exciting and sparks children's curiosity and willingness to take risks. Chipping and putting contests with your child can also be a fun bonding experience while giving them a taste of healthy competition.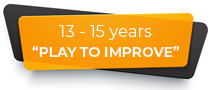 This will also prepare your child for our 'Play to improve' phase of coaching, where we start to shift the focus towards scoring and shot-making.
Your child can have it all
Golf helps your child develop physically and mentally. It's safe, healthy, and fun. Let them play.
Ask about junior golf >
Yoga for golf
The breath matters
Increased lung capacity and circulation will improve your golf performance and your life.
You don't always need exercises, such as jogging, that significantly increase your heart rate, to stimulate your cardiovascular system. You do want exercise that accesses more lung tissue, meaning more oxygen and blood flow to the muscles. And you need plenty of that when swinging a golf club.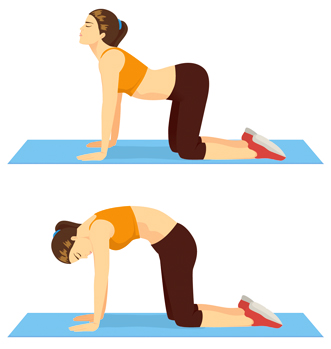 Breathe deeper, swing better
In yoga, you're holding isometric muscle contractions and synchronising movement with deep breathing. In the cat-cow yoga sequence, you inhale deeply while curling your back before exhaling fully while arching it (if you're unsure how to perform this exercise, please ask an instructor).
Let's review your mobility
A swing assessment enables us to see if your ability to move through the three planes of motion impacts your golf. Then we can decide whether an accommodating change in technique and/or a recommended visit to a yoga instructor would help.
Get moving >
https://paarlgolfclub.co.za/wp-content/uploads/2021/05/Boschenmeer-Golf-Estate-Logo-2021-REPRO-PNG-300x167.png
0
0
admin
https://paarlgolfclub.co.za/wp-content/uploads/2021/05/Boschenmeer-Golf-Estate-Logo-2021-REPRO-PNG-300x167.png
admin
2020-11-20 07:00:36
2020-11-20 07:00:36
Helping you play better golf