Summer Refresher Coaching Special
Get your game in shape for summer
Three sessions over three weekends
The best part of the golfing season is upon us where we get to play more often with family and friends. Is there a certain family member or friend that you haven't seen in a while that you'd like to impress with your golf skills (or even beat!)? If not, is there an area of your game that you'd like to brush up on?
Luckily for you, Ben will be running a Summer Refresher Course over three Saturdays in November and December to help you get ready to play your best golf and have more fun out there on the course.
Be sure to book your spot by contacting Hannarie on  082 990 7161 today!
Yoga for golf
More than just flexibility
Overall mobility is the most important fitness component for golfers.
This is much more than just flexibility. For the golf swing, mobility and being able to move through all three planes of motion, is fundamental.

The three planes of motion are:
• Sagittal plane: forward and backward movements.
• Frontal plane: side-to-side movements.
• Transverse plane: twisting movements.
Learn more >
Moving between the massive variety of poses during a yoga session takes your body through all the planes of motion, making a huge difference to your mobility.
Let's review your mobility
A swing assessment enables us to see if your ability to move through the three planes of motion is impacting your golf. Then we can decide whether an accommodating change in technique and/or a recommended visit to a yoga instructor would help.
Get moving >
Let them play
First impressions last
Children are much more likely to take up golf when their first impression of the game is enjoyable. But make things too complicated too early, and they could end up seeing golf as nothing more than difficult and unpleasant.
Formal lessons should either start when your child asks for them or at about 6 years old. And even then, it's about a fun approach to the game. We want to avoid using complicated terminology about swing mechanics.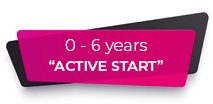 When coaching young children starting in golf, we focus on developing their movement ABCs, Agility, Balance, Coordination, and Speed, to prepare them for later golf-specific coaching.
Your child can have it all
Golf helps your child develop physically and mentally. It's safe, healthy, and fun. Let them play.
Ask about junior golf >
https://paarlgolfclub.co.za/wp-content/uploads/2021/05/Boschenmeer-Golf-Estate-Logo-2021-REPRO-PNG-300x167.png
0
0
admin
https://paarlgolfclub.co.za/wp-content/uploads/2021/05/Boschenmeer-Golf-Estate-Logo-2021-REPRO-PNG-300x167.png
admin
2020-11-09 05:08:19
2020-11-09 05:08:19
Helping you play better golf