Summer Refresher Coaching Special
Get your game in shape for summer
Three sessions over three weekends
Ben will be running a Summer Refresher course over three Saturdays in November and December to help you get ready to play your best golf this coming season.
You have the option to take part in the full course or per Saturday.
14 November – Chipping & Pitching
28 November – Bunkers
5 December – Irons & Woods
Contact Hannarie for more info and to book your spot on: 082 990 7161
We had a great visit from SWAGG
New summer SWAGG stock
Something to look forward to
Great news! New summer SWAGG stock will be available in-store by the middle of November.
SWAGG was at the club on Wednesday with samples on show for pre-orders of this new range.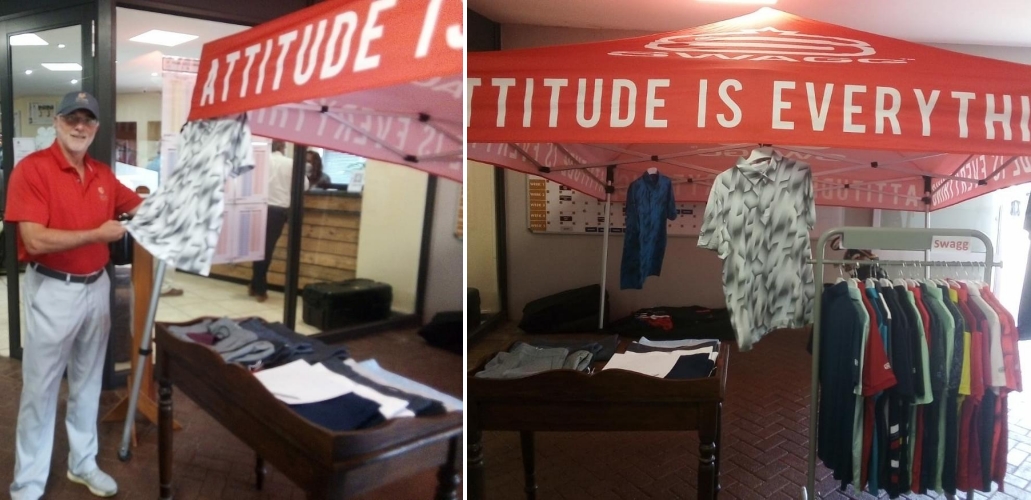 Manager Willem Pretorius having a look at what was on display.
SWAGG has always provided Paarl Pro Shop with great products, service, prices and quality.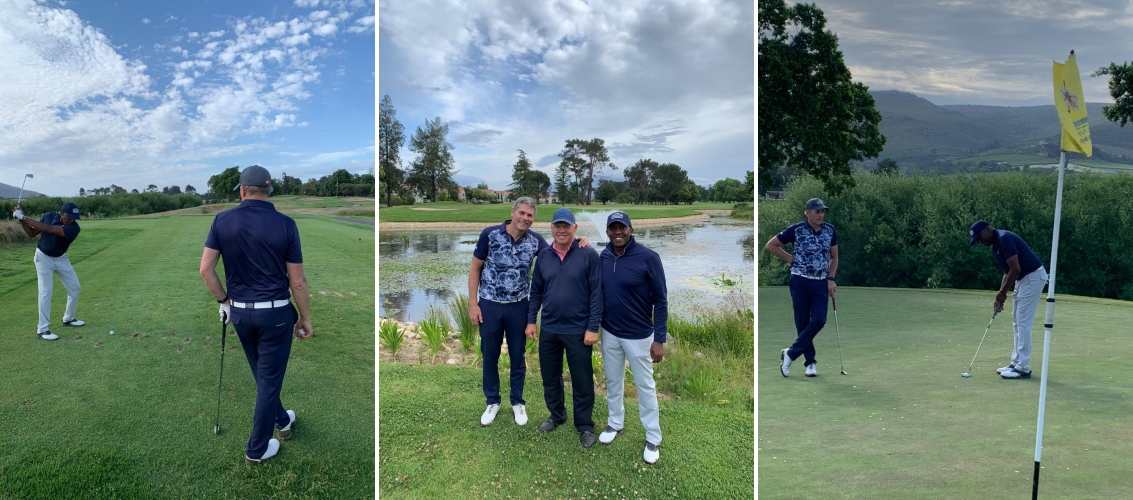 Ben and the SWAGG team having fun on course.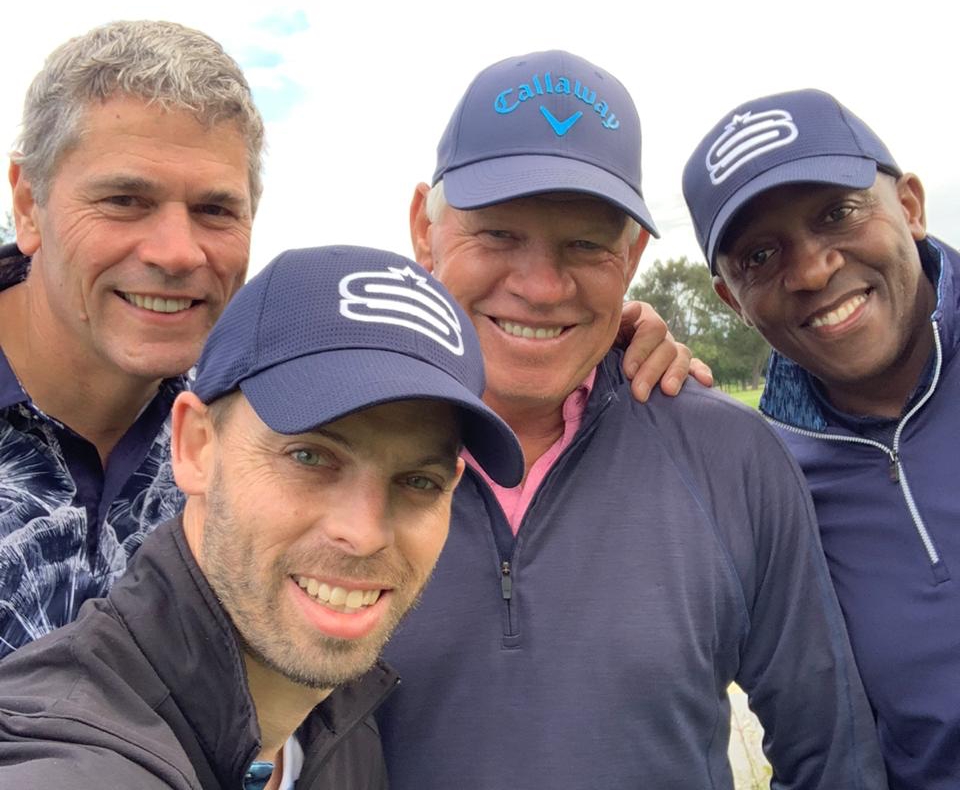 L-r: Steve Couves – SWAGG director, Shaun Eachus – SWAGG retail executive, Ben Fouchee PGA Club Pro, Sean Shomang – SWAGG CEO
Make sure to pop by the Pro Shop soon to have a look at SWAGG's awesome new summer range!
A game for all
Competition doesn't matter
Particularly when you're starting out in golf, the most important thing is that you enjoy yourself.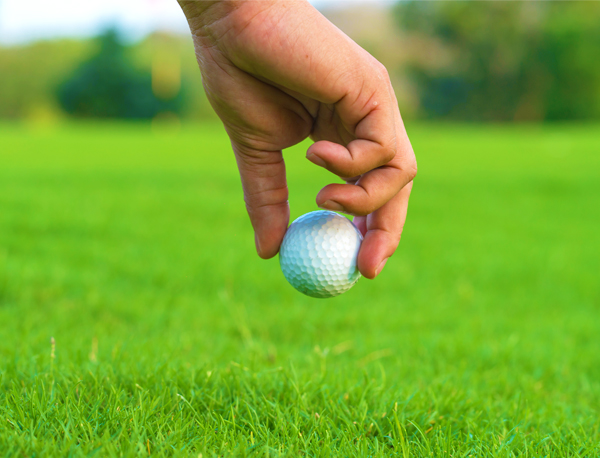 Bend some rules
Certain rules are unavoidable, like teeing off from the tee box and repairing your divots. But if you don't want to play from the rough or bunker or over water, drop a ball in the fairway. If you want to tee it up on the fairway, do it. Do anything to make your experience more enjoyable.
Simplify things
Take a sleeve of golf balls, a short iron, and your putter and play 18 holes of approach shots. Use the walk between the tee box and approach to simply enjoy being outdoors. Better yet, bring a friend along.
Book a round >
Stay in play
Sometimes it's best to be aggressive
Some tee boxes are scary. That's down to course design, something you can't control. But with an understanding of your dispersion patterns, you can adjust your aim to minimise risk. That frees you up to approach a daunting hole with more confidence.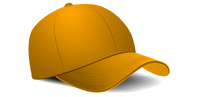 "Let's say there's a hazard that extends down the fairway and stops at 180 metres. You know your hybrid has a tighter dispersion than your driver. But you also know your driver dispersion gets your ball well beyond the hazard, taking it out of play altogether and giving you a shorter approach. That's when being aggressive is the better choice."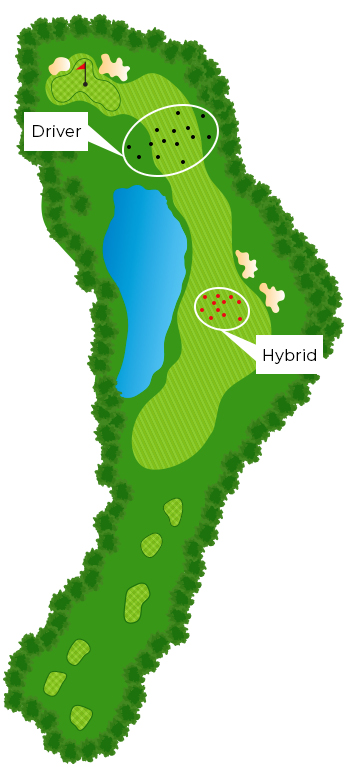 Better decisions save shots
A more enjoyable golfing experience isn't only about improving your swing. Simply making better choices has a positive impact. We're here to help you with both.
Contact us >
https://paarlgolfclub.co.za/wp-content/uploads/2021/05/Boschenmeer-Golf-Estate-Logo-2021-REPRO-PNG-300x167.png
0
0
admin
https://paarlgolfclub.co.za/wp-content/uploads/2021/05/Boschenmeer-Golf-Estate-Logo-2021-REPRO-PNG-300x167.png
admin
2020-10-30 12:13:26
2020-10-30 12:13:26
Helping you play better golf