It's time to do something
What is happening to our children?
Right now, we have a younger generation who are expected to LOSE 5 years of expected life because of childhood obesity, poor nutrition and activity, and the rise of type-2 diabetes and coronary disease.  Golf can help reverse this trend.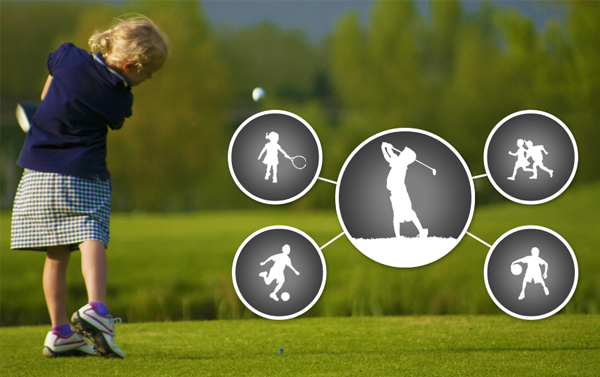 We need children to become more active. Of course, they need to participate in more than one activity, but golf should be one of the activities. It has everything for a child.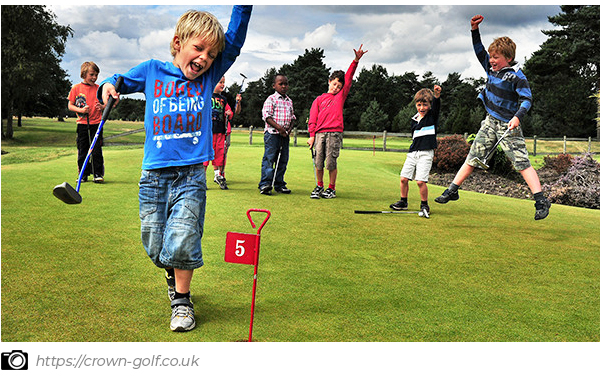 Start your child now
With young children we're not thinking about creating Tour superstars, we're trying to introduce them to a past-time that will offer them the chance to live an active and social lifestyle that will make them healthier for their whole life. It's time to do something.
Maybe it's time to introduce your kids to…
SNAG® – Starting New At Golf
Golf is easy to learn and playing SNAG® is great fun for everyone. The "First Touch" equipment is fun, brightly coloured and easy to use. It can be used by children as young as 4. It is fabulous golf teaching and learning tools and definitely not toys.
SNAG is an innovative "First Touch" golf teaching product. It is designed to promote golf at a beginner level through complete development. This is possible by providing coaching with highly enjoyable and easily accessible equipment.
SNAG is offered at Paarl Golf Club to kids between 4 and 8 years old on Tuesday afternoons. This term we will be starting on Tuesday 6 August.
Please contact Hannarie Fouchee for more info on 082 990 7161.
| | |
| --- | --- |
| | |
| | |
| --- | --- |
| | |
This is a bigger deal than many think
A colleague of ours recently picked five golfers at random in his club. Three men and two women of differing ages. He spent 20 minutes with each one and their driver (along with alternative configurations).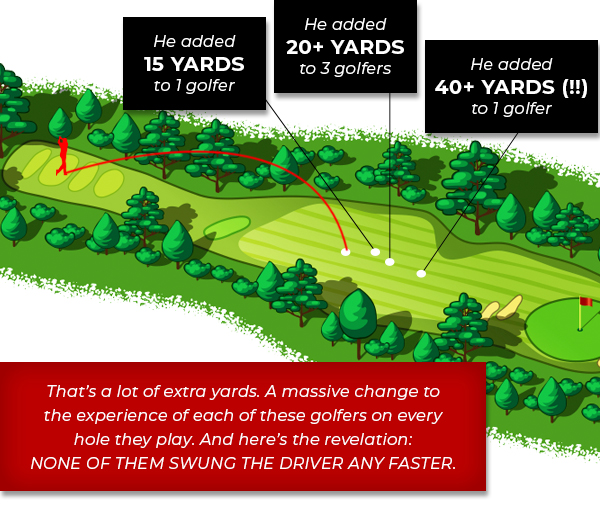 | | |
| --- | --- |
| | Changing the spin rate with the same swing speed has a huge impact on the distance the ball travels. Too much backspin for the ball speed and the ball will have too much lift and balloon. Too little spin and the ball doesn't have enough lift and dies quickly. (Read The Magnus effect and Bernoulli's principle if you want more physics). |
| | |
| --- | --- |
| The laws of physics (proven with the data from hundreds of thousands of golf swings) means that those with slower swing speeds generally benefit from a higher launch angle and more spin, than someone with more aggressive swing speeds. | |
Matching swing speed, ball speed, launch angle, and spin rate on tee shots, will make upwards of 40 metres of difference for some golfers. How much difference would it make to you?
Don't let spin rob you
Book an assessment with us and let's find your personal launch DNA: the perfect match of launch and spin for the ball speed you're creating.
Don't put your golf on ice this winter
This is the last month to take advantage of the winter season Coaching Specials. Before spring comes knocking, make sure you are ready for it!
https://paarlgolfclub.co.za/wp-content/uploads/2019/08/whatsapp_image_2019-08-01_at_12.11.58_pm1300.jpeg
200
300
admin
https://paarlgolfclub.co.za/wp-content/uploads/2021/05/Boschenmeer-Golf-Estate-Logo-2021-REPRO-PNG-300x167.png
admin
2019-08-07 08:53:47
2019-08-07 08:53:47
Better Golf | Start off your kid's golf journey with SNAG