Join us for a day that promises to be fun for the whole family! Putt for Dough will take place on Friday 11 December.
PGA Tour: Mayakoba Golf Classic
Course: El Camaleon Golf Club
Purse: $ 7,200,000
Picture source: pgatour.com
1. V. Hovland (-20)
2. A. Wise (-19)
T3 3. A. Long (-17)
T3. T. Hoge (-17)
T5. H. English (-16)
European Tour: South African Open
Course: Sun City Golf Club
Purse: € 6,215,965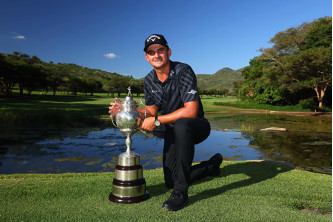 Picture source: europeantour.com
1. C. Bezuidenhout (-18) RSA
2. J. Donaldson (-13)
3. D. Frittelli (-11) RSA
4. D. Burmester (-10)
5. JC. Ritchie (-9)
Ladies PGA Tour: Volunteers of America Texas Shootout
Course: Old American Golf Club
Purse: $ 1,750,000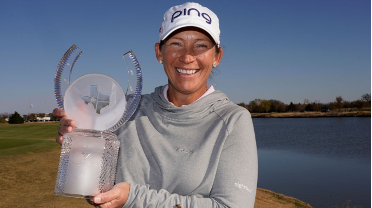 Picture source: LPGAtour.com
1. A. Stanford (-7)
T2. I. Park (-5)
T2. Y. Noh (-5)
T2. S.Y. Ryu (-5)
5. J.Y. Ko (-4)
Ethan and Bianca did us proud
Robertson Open
6 December 2021
Congratulations to Bianca Lohbauer with her win in the Ladies Division at the Roberson Open. Bianca also finished 2nd overall in the GolfRSA Race to 2021.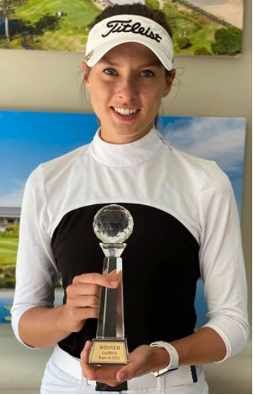 Well done, Bianca!
GOLFRSA Race to 2021
Congratulations to Ethan Smith – Boland's winner of GolfRSA Race to 2021.
The big prize for Ethan is a spot in the SA Amateur Open in 2021 and GolfRSA will contribute R5 000 towards his costs for the SA Amateur.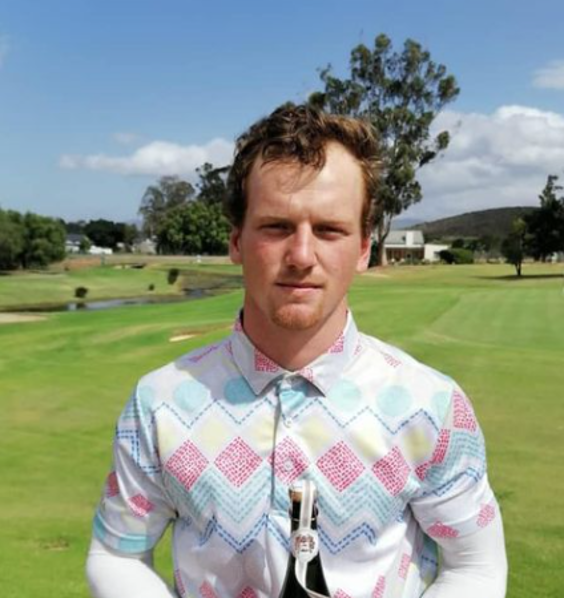 Great job, Ethan!
Windhoek Larger International Pairs
Congrats to all the winners of the Windhoek Lager International Pairs Ladies Event and goodluck to the pairs that qualified for the regionals!
Two of the three pairs going through to the next round are from Paarl Golf Club. Congratulations to the following ladies: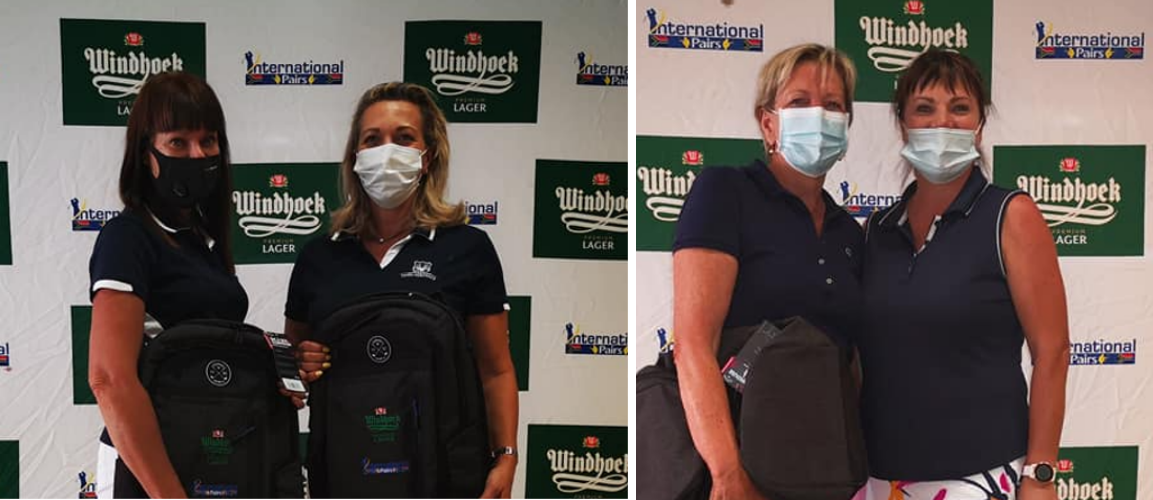 Left: 1st place Karin Hanekom & Yvette Theron.
Right: 2nd place Carla Hermans Van Belle & Loween Olivier.
02 December 2020
4 BBB Stableford
Old Course
Place
Name
Mem #
Score
Prize
1st
Reuben Riffel
Ghost Player
0598
–
46
R280
2nd
Graham Brown
Tim Hadfield
6696
0425
45
R220
3rd
Brian Lawrie
Stroebel Hofmeyer
1088
3634
45
R180
4th
Peet Bester
Emile Goosen
6587
8797
43
R120
Two Clubs
| | | | |
| --- | --- | --- | --- |
| Name | Mem # | Name | Mem # |
| Ockert Scholtz | 836 | Dirkie Viviers (Vis) | 4061 |
| Nico Coetzee | 588 | | |
05 December 2020
Monthly Medal
Old Course
| | | | | |
| --- | --- | --- | --- | --- |
| Place | Names | Mem # | Score | Prize |
| 1st | Graham Retief | 4952 | 66 | R320 |
| 2nd | Dick Knight | 2577 | 69 | R260 |
| 3rd | Zaheer Parker | 0892 | 70 | R200 |
| 4th | Willie Kitching | 2420 | 70 | R140 |
| 5th | Peter Friggens | 2817 | 70 | R80 |
Winelands
| | | | | |
| --- | --- | --- | --- | --- |
| Place | Names | Mem # | Score | Prize |
| 1st | Donald Humphries | 0469 | 66 | R320 |
| 2nd | David Gorry | Vis | 69 | R260 |
| 3rd | Willem Pretorius | 0706 | 71 | R200 |
| 4th | Frikkie Van Der Merwe | 3747 | 71 | R130 |
| 5th | Felix Mthembu | Vist | 72 | R80 |
Boschenmeer
| | | | | |
| --- | --- | --- | --- | --- |
| Place | Names | Mem # | Score | Prize |
| 1st | Alexander Kock | 1213 | 70 | R320 |
| 2nd | Adriaan Hemmes | 4062 | 70 | R260 |
| 3rd | Hendrik Hamer | 0207 | 71 | R200 |
| 4th | Pierre Botha | Vis | 71 | R140 |
| 5th | Francois Viljoen | 3046 | 72 | R80 |
Two Clubs
| | | | |
| --- | --- | --- | --- |
| Name | Mem # | Name | Mem # |
| Ian V Schalkwyk | 1787 | Damon Munday | 3052 |
| Christo Lombard | 2743 | Adriaan Hemmes (X2) | 4062 |
| Willie Griessel | 4061 | Annemie Du Toit | 6319 |
| Franz Lohbauer | 6017 | Werner Greeff | 4144 |
| Rashid Shaik | 5851 | Thembi Steenkamp | 1688 |
| Willie Storm | 4088 | David Maughan | 0842 |
| Alida Kotzee | 707 | | |
https://paarlgolfclub.co.za/wp-content/uploads/2021/05/Boschenmeer-Golf-Estate-Logo-2021-REPRO-PNG-300x167.png
0
0
admin
https://paarlgolfclub.co.za/wp-content/uploads/2021/05/Boschenmeer-Golf-Estate-Logo-2021-REPRO-PNG-300x167.png
admin
2020-12-07 14:45:17
2020-12-07 14:45:17
Your weekly events and results